Cyprus Airways cancellation policy offers you the best service. The airlines have pretty straightforward cancellation policies and you can get your money back through a number of methods.
In this post, we will discuss the airline's cancellation rules, the refund guidelines, the cancelled flight compensation, the penalty, and everything you need to know before making a cancellation.
Cyprus Airways Ticket Cancellation Rules
As per the Cyprus Airways cancellation policy, the airlines offer the Economy Basic and Economy Flex as the fare type, this cancellation policy varies with the time window by which you are making the flight cancellation.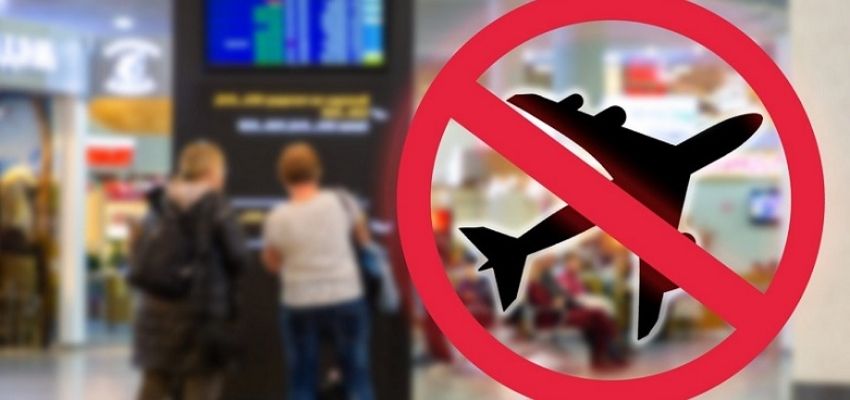 Economy Basic
The cancellation request is not accepted under any circumstances after the ticket purchase.
Only airport taxes and charges in respect of unused segments are refundable.
The refund amount would not be credited in the original payment form but converted into future travel credit. 
A full refund would be provided if passengers cancel within 24 hours of purchase.
No refund is permitted in case of a no-show where passengers request cancellation less than 40 minutes before scheduled departure.
Economy Flex
A cancellation fee of 100 USD will apply. Passengers can cancel the flight and apply for a refund on the unused portion of the ticket.
A penalty of 50 USD will be charged as a no-show other than the cancellation fee if requested flight cancellations are less than 40 minutes before scheduled departure. 
Cyprus Airways 24 Hour Cancellation Policy
As per the Cyprus Airways cancellation policy, you can request ticket cancellation and claim a full refund within 24 hours of purchase. This is only applicable if –
The scheduled departure date is 168 hours away at the time of cancellation.
The booking should include no more than 9 passengers.
Flight reservations must be purchased directly through the airline's website.
How to Cancel Flight with Cyprus Airways?
With Cyprus Airways you can cancel the flight online via the airline's booking platform and through a reservation phone number.
Cyprus Airways Cancel Flight Online
You can cancel your flight online via the My Booking section. The cancellation fee may apply as per the fare rule associated with the ticket. All you need to do is – 
Visit cyprusairways.com, and navigate to the My Booking page.
Enter the ticket or booking number alongside the main traveler's surname in the required field.
Once you find your booking, select the flight that you like to cancel.
Once you confirm your selection you will get the refund amount displayed on the screen.
Hit the cancel button, and your request would be sent for a refund.
You would be offered a refund in the form of future travel credit.
You will receive the confirmation once the refund is processed.
Cyprus Airways Cancel Flight over the Phone
Dial the Cyprus Airways ticket cancellation phone number. You can seek the assistance of Cyrus Airways' executive and cancel or change your flight as per your preference.
Cyprus Airways Cancel Flight Compensation
As per the Cyprus Airways cancellation policy, the airline will offer flight compensation in case of a delay of more than 4 hours.
In addition, compensation is also included for the flight cancellation when the passenger arrives at the final destination or stopover no less than 4 hours lieu of the original arrival schedule. 
The compensation is only offered to the Economy Plus fare, which includes –
50 USD per hour after a 4 hours delay or flight cancellation. In addition, passengers will also receive the total sum insured of 200 USD.
Meals and refreshments.
If the delay requires an overnight stay, the passengers would be accommodated in a hotel in relation to their waiting time.
Free access to communication i.e. internet access as well as free access to international calls. 
Complimentary airport transfer.
Cyprus Airways Refund Policy
As per Cyprus Airways cancellation policy, the airlines do not process refunds in the original method of payment but rather issue a future travel credit. In addition – 
The credit voucher remains valid for 365 days from the date of cancellation.
 Any passenger can use it.
After 12 months, you can request a refund on the unused amount paid for your initial booking, provided that the travel voucher has not been used in full.
Other than ticket purchases, you can also use vouchers for additional services such as luggage, seat assignment, and pet transportation.
You can't use a travel voucher to book a car or hotel.
Travel vouchers can be used to purchase discounted as well as promo fares.
Travel coupons can only be used for ticket purchases and ancillary services on the airline's website. When using a travel coupon, options like 'Hold my Booking' and 'Book Now Pay Later' would not be available.
Cyprus Airways Cancellation Fee
As per the Cyprus Airlines cancellation policy, the airline's penalty varies for the fare type. The airlines have primarily two fares – Economy Basic and Economy Plus. The airlines charge cancellation fees outside 24 hours –
| | | |
| --- | --- | --- |
| Cancellation Fee | Economy Basic | Economy Plus |
| Up to 6 hours before departure | Not permitted | 100 |
| Less than 6 hours before departure | Not permitted | Not permitted |
| Less than 40 minutes before departure | Not permitted | 150 |
| No-show cancellation | Not permitted | Not permitted |
Cyprus Airways cancellation policy is relatively simple and straightforward. Whereas some carriers will make you jump through numerous hoops, you won't have to deal with that here.
In fact, Cyprus Airlines tend to be more lenient than most when it comes to cancellations. As long as you don't travel during the specific blackout periods or forget to change your tickets after the cancellation fees go into effect, you should be in good shape.
Frequently Asked Questions – FAQs