Whether it's passengers with medical conditions, the elderly, or those requiring special dietary considerations, Lufthansa special assistance team goes above and beyond to ensure that every passenger feels comfortable, safe, and valued. Explore the array of special assistance services offered by Lufthansa Airlines.
What is Lufthansa special assistance for visual and hearing impairment?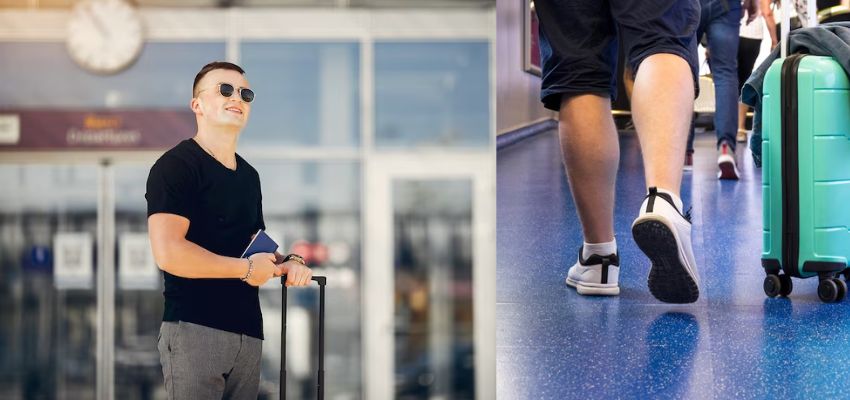 Passengers need to notify about the impairment to the Lufthansa disability assistance team about 48 hours before departure. You can add special assistance during booking or call the dedicated telephone line at 0800-83-84-267.
Seat selection – Free seat selection will be provided. However, certain seat restrictions may apply such as choosing emergency exit row seats. All seats on the Lufthansa aircraft come with moveable armrests.
Mobility aids – Passengers with mobility impairments can carry up to 2 mobility aids such as wheelchairs or walking frames, free of charge either as checked baggage or as carry-on.
Additional services offered for impaired passengers
Visual, hearing, or cognitive impaired passengers will find a range of Lufthansa travel assistance services available –
Separate briefings for delays and important travel announcements
Airport escort services for visually and cognitively impaired passengers.
Individual safety briefings
Assistance at your destination or during layovers for visually and cognitively impaired passengers.
Waiting lounges for longer stopovers in Frankfurt or Munich
Service animals – You can bring an assistance dog on any flight free of charge as per Lufthansa Airlines pet policy. However, specific requirements must be met for the dog to travel in the cabin.
Travel companion – A travel companion is required in the following cases –
Passengers who cannot evacuate independently.
Passengers unable to communicate with flight attendants about safety instructions.
When the passenger cannot understand or follow the safety demonstration
How does Lufthansa wheelchair assistance service work?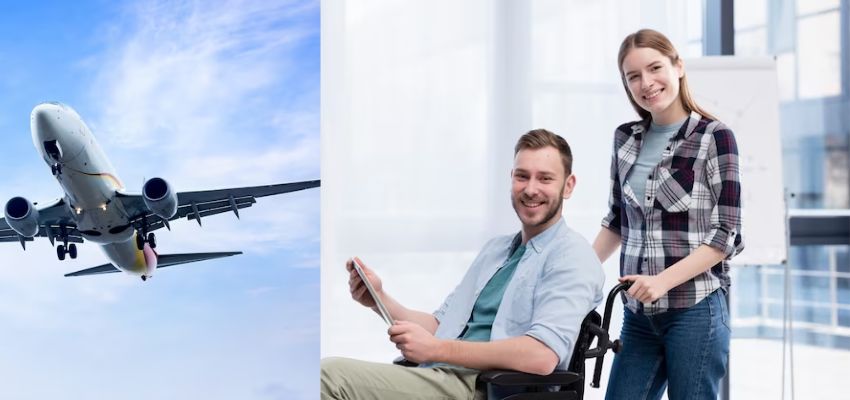 Passengers are required to book Lufthansa wheelchair assistance service 48 hours prior to departure. If you rely on a wheelchair, here's how airlines assist you at the airport and during your flight.
Seat selection – Passengers requiring wheelchair assistance have the option to select any seat on the aircraft within the requested travel cabin, free of charge.
Mobility aids – two mobility aids, such as wheelchairs or walking frames are allowed in the cabin as well as in the baggage hold. No additional fee would be levied for this service.
Battery-powered wheelchairs – If you're traveling with a battery-powered wheelchair, please verify in advance whether your battery can be safely carried on an aircraft. The airline will assess your case to see whether it's possible to transport your battery-powered wheelchair.
At the airport – Passengers with Lufthansa wheelchair assistance USA must arrive at the check-in counter 90 minutes before scheduled departure.
Wheelchair carriage rules – The Lufthansa offers wheelchairs free of charge and if you wish to bring your foldable wheelchair, there is no additional charge. Your wheelchair will be transported in the hold. Additionally –
If you require a wheelchair at your departure or arrival airport, please inform the wheelchair assistance Lufthansa team immediately after you have completed the booking.
When bringing your wheelchair, share its dimensions, weight, and specific features like foldable/non-foldable with the airlines.
Passengers can use their collapsible wheelchair until you reach the departure gate.
Battery-powered wheelchairs may have security-related restrictions. It is recommended to contact Lufthansa special assistance phone number (1-800-645-3880) for prior approval.
Services at the destination airport – Upon arrival at your destination airport, your own wheelchair will be returned to you immediately upon disembarking or at baggage reclaim.
What is Lufthansa special assistance for traveling to/from the USA?
For passengers traveling to/from the USA, it is recommended to book the special assistance request 72 hours prior to departure at 1-800-645-3880.
For earing-impaired passengers in the USA, you can reach them via relay service at 1-866-846-4283 on weekdays from 08:00 to midnight EST and weekends from 08:00 to 22:30 EST.
Lufthansa medical desk – For any medical-related inquiries, please refer to the Lufthansa Medical Desk at 1-516-279-1768, available Monday to Friday between 09:00 and 17:00 EST.
Traveling with mobility aids – Passengers with battery-driven mobility aids, including respirators, CPAP machines, portable oxygen concentrators, and ventilators, can carry either as checked baggage or as carry-on. Please ensure battery power is sufficient for 150% of the maximum flight time. Mobility aids using spillable or non-spillable batteries are permitted but must be clearly labeled.
Check-in – Passengers need to complete the boarding process at the Lufthansa check-in counter at the airport and need to arrive 3 hours before departure.
Assistance for hearing-impaired passengers – Please contact the Lufthansa special assistance team 72 hours in advance of your scheduled flight departure. The relay service number for calls from the USA is 1-866-846-4283, available Monday to Friday from 08:00 to 24:00 EST and weekends from 08:00 to 22:30 EST.
Service dogs – Passengers are allowed to bring assistance dogs on board Lufthansa flights free of charge.
What is Lufthansa medical assistance for flyers?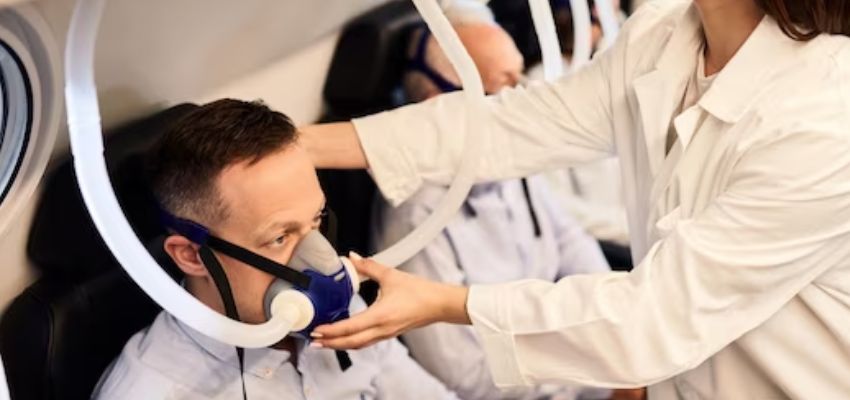 The Lufthansa special assistance requests are designed to accommodate passengers with various medical needs and include
Medical Travel Companions on Lufthansa
Passengers with medical conditions can subscribe to Lufthansa Global Healthcare allows patients and their companions to book flights online with a 15% price reduction on flights, and flexible Lufthansa flight cancellation.
You can choose to be accompanied by a nurse, paramedic, or doctor who will provide expert care and assistance tailored to your medical needs.
The Lufthansa Medical Emergency team can assist you on your way to the airport, during your journey, or at your destination.
The airline also offers medication administration or wound management during your journey.
How to request a medical companion on Lufthansa?
To avail of this service, please reach out at s at Lufthansa.mobili[email protected] or contact Lufthansa travel assistance directly.
Once you've arranged medical services with contracted healthcare providers, they will provide you with an access code for the dedicated Lufthansa Group online flight booking platform.
Extra oxygen during the flight for patients with impaired pulmonary or cardiac function.
Lufthansa special assistance includes stretchers to passengers who, for medical reasons, must travel lying down
Passengers with respiratory problems
For passengers requiring additional oxygen during their flight, Lufthansa offers limited oxygen on board. To ensure sufficient oxygen availability, please contact the Lufthansa Medical Operation Centre at m[email protected] at least 48 hours before departure.
Lufthansa special assistance for Pregnant passengers
Expectant mothers can travel without a medical certificate until the end of the 36th week of pregnancy or until four weeks before the expected due date.
For pregnancies beyond the 28th week, it's advisable to carry a No-objection certificate. It must include the expected due date, and the suitability for flying.
In the case of uncomplicated twin or multiple pregnancies, flying is possible until the end of the 32nd week.
Insulin and diabetes mellitus assistance by Lufthansa
For passengers with diabetes mellitus, the Lufthansa flight assistance crew offers special meals provided passengers inform the airline at least 48 hours before departure. These services can be made at Lufthansa special assistance phone number at 1-800-645-3880.
What assistance does Lufthansa offer to elderly passengers?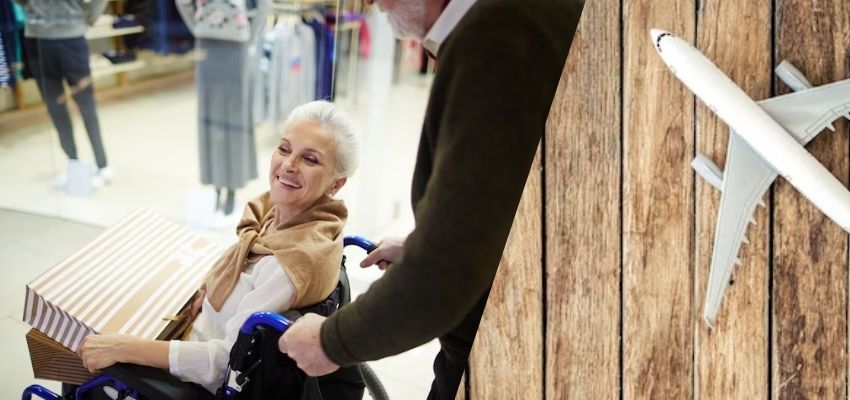 Lufthansa offers a range of specialized services and conveniences that cater to the unique needs of elderly passengers.
Seat selection – Lufthansa assistance for elderly passengers includes a seat selection at the nominal fares where passengers have the option to select extra legroom seats
At the airport – For elderly passengers who require a wheelchair it is recommended to book it at least 48 hours before departure
Check-in – For those senior passengers unfamiliar with self-service kiosks, the Lufthansa special assistance team provides assistance at Frankfurt, Munich, and many other airports worldwide to complete the check-in and issue boarding passes.
Meal preference – Whether you require diabetic-friendly, reduced-calorie, low-cholesterol, or low-sodium meals, you can order special meals up to 24 hours prior to departure.
What are the dietary or special meal options on Lufthansa?
Passengers can choose from a diverse selection of 11 special meals on Lufthansa-operated flights.
Timeline – You can request a special meal up to 24 hours before your flight's departure, provided you have a confirmed booking in the required class. The Lufthansa special meals requested would be provided when it meets the following flight duration –
| Passenger Class | Flight Duration Requirement | Advance Meal Ordering Window |
| --- | --- | --- |
| Economy Class | Over 185 minutes | Up to 24 hours before departure |
| Business Class | Over 75 minutes | Up to 24 hours before departure |
Dietary meals on Lufthansa flights
The Lufthansa special meals options include –
Meal for gluten-intolerant passengers – Prepared without ingredients containing gluten for those with gluten intolerance (gluten protein).
Low cholesterol diet – Contains less than 100 mg cholesterol, free of animal fats and egg yolk.
Low sodium diet – Ideal for cardiovascular and renal concerns, this meal is salt-free, low in fat, non-bloating, and alcohol-free.
Meal for lactose-intolerant passengers – Crafted without ingredients containing lactose.
Vegan meal – Excludes meat and fish products, alcohol, dairy products, and eggs.
Vegetarian meal (lacto-ovo) – Contains no meat or fish but may include eggs and dairy products, like milk, cheese, and curd.
Vegetarian-Asian (Indian) meal – Prepared in the Indian style without meat, cooked vegetables, pulses, and rice with spices.
Jain meal (vegetarian) – Prepared following Indian Jainism customs, it excludes meat, egg products, onions, garlic, ginger, mushrooms, or root vegetables.
Kosher meal – Strictly kosher food prepared under the rabbi's supervision.
Muslim meal – No pork or game, and no alcohol. All meat and poultry used are halal certified.
Hindu Meal (non-vegetarian) – Includes fish, lamb, mutton, goat, or poultry and may contain root vegetables.
Meals for toddlers and children on Lufthansa flights
The airline offers a variety of meals for babies and toddlers, including baby food jars, mini Vienna sausages, and soups, available on board. Passengers need to request the meal 24 hours prior to departure.
Lufthansa Airline's commitment to passenger satisfaction is reflected through its array of special assistance services. From medical support to accommodating dietary requirements, the Lufthansa special assistance team will leave no stone unturned to make air travel accessible and enjoyable for all.
Frequently Asked Questions – FAQs
How do I add wheelchair assistance to Lufthansa?
Contact Lufthansa's customer service. You can reach them via phone or email.
What is the phone number for Lufthansa special assistance?
You can reach Lufthansa special assistance team by phone at 1-800-645-3880.
How do I email Lufthansa special assistance?
You can email Lufthansa special assistance at [email protected]
How do I request special assistance at the airport for Lufthansa?
If you haven't arranged assistance in advance, you can still request it at the airport check-in counter. 
What is mobility assistance in Lufthansa?
Lufthansa mobility assistance service includes the provision of wheelchairs, guidance through the airport, help with boarding and disembarking
What is priority assistance Lufthansa?
Priority assistance in Lufthansa is a service designed to expedite the check-in, baggage and boarding for passengers. Priority assistance is typically offered to passengers with disabilities, elderly travelers, or those with special needs.