Cathay Pacific check in allows passengers to complete the request between 48 hours and 90 minutes prior to the scheduled departure. Besides, there are several methods at the passengers' disposal that help them complete the request and travel hassle-free.
Below mentioned are all the check-in methods related to Cathay Pacific, the timeline related to each check-in type, and more.
What is Cathay Pacific online check-in?
Cathay Pacific online check in offers passengers the flexibility to check in and select their preferred seats from the comfort of their own devices.
Eligible flights – Cathay Pacific check in online is available for all flights operated by CX. The exception applies to the codeshare agreements flights, and charters operated by the other airlines.
Online Check in Time – For the majority of Cathay Pacific flights, you may check in online –
between 48 and 90 minutes before the scheduled departure of your flight.
Between 24 hours and 1 hour for flights to/from LA, Chicago, San Francisco, or New York.
Steps to request Cathay Pacific online check-in
On Cathay Pacific's website, use these instructions to check:
Visit the Cathay Pacific official site.
Navigate to the Cathay Pacific Manage Booking page.
Fill in the booking details to access the reservation.
Choose the 'Check-in' tab.
You get the following info on the check-in page-

Member sign-in information, such as Marco Polo Club, Asia Miles, or registered account information, must be entered to check-in.
Type your username or membership number here. Choose "Sign in"
Find a booking by clicking. your first and last names E-ticket number or reservation reference Press the Next button.

Confirm your selection.
You may choose a seat, buy luggage, reserve a special meal, and get your mobile boarding ticket when you check in.
Who can't check in Online?
Passengers holding the following Cathay Pacific reservation, are not allowed to request online check-in –
Passengers not holding an e-ticket.
You need medical attention.
If requesting wheelchair
Cathay Pacific unaccompanied minor
Passengers traveling under Cathay Pacific pet travel service.
You want a "Cabin Baggage Occupying Seat,"
Passengers who booked an additional seat.
You have a group reservation.
Why can't I check-in online?
There are several possible reasons –
You are not holding a confirmed ticket.
It could be a reason when dealing with a flight itinerary consisting of multiple segments. For instance you have the 1st flight segment from Hong Kong to Vancouver. And, the 2ns flight segment from Vancouver to Chicago. Begin by checking in for 1st flight, before proceeding to the 2nd flight.
Please note – No flight cancellation is allowed after completing the check-in. To know more, refer to Cathay Pacific flight cancellation policy.
How does Cathay Pacific Mobile apps check in works?
Here's how the Cathay Pacific online check-in works through the mobile app –
Mobile App check-in time frame –
The check-in window for flights operated by Cathay Pacific, Cathay Dragon, and codeshare partners via mobile apps is between 48 hours – 1.5 hours before departure.
For flights operating out of/to LA, Chicago, San Francisco, and New York – the check-in time is between 24 hours – 90 minutes before departure.
Steps to check in via Mobile App
Follow these steps to request the check-in through the airline's mobile app.
Download the airline's mobile app and tap on the Manage Booking section.
Fill in the details to access the flight booking.
Tap to select the flight segment that needs to check-in in.
Add baggage or any other special requests.
After choosing your flight, adhere to the on-screen instructions to check in.
Hit the 'Check-in' button.
Your mobile boarding pass will be delivered to your email and will include a QR code.
Please Note – There must be a QR code on your mobile boarding pass, as seen in the illustration.
How does the Cathay Pacific Kiosk check in works?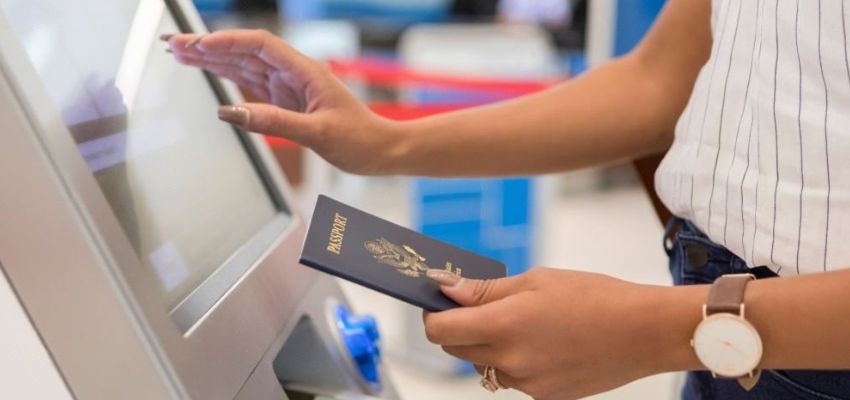 Passengers can simply use the kiosk to complete check-in and request the boarding pass. The service is used by the following passengers –
Unaccompanied minors
Passengers in need of medical assistance.
Passengers traveling in a group.
Those whose flight booking demands an extra fee
What services does Kiosk check-in offers?
The kiosk offers the following –
Check-in for the flight
To print Cathay Pacific boarding pass.
Steps to complete the check-in using the kiosks
You can now check in through kiosks by doing the following:
Access your reservation by inserting or swiping your Cathay membership card OR entering your booking reference number
Choose a flight that needs to be checked in.
Using an interactive seat map, choose the seat of your choice.
Print your Cathay Pacific international boarding pass.
Self-service kiosks check-in time
You have the flexibility to complete the check-in process anywhere between 50 minutes and 24 hours before your flight's scheduled departure.
This time frame is applicable to all Self Check-In Kiosks located at airports, except for Beijing International Airport, London Heathrow Airport, and O.R. Tambo International Airport in Johannesburg.
Where are check-in kiosk located?
Cathay check in kiosks are located at the following locations
| Country / Region | Airport/Station |
| --- | --- |
| Japan | Fukuoka |
| Malaysia | Penang |
| Netherlands | Amsterdam |
| Philippines | Cebu |
| Taiwan China | Kaohsiung, Taipei A1 station |
How does Cathay Pacific airport counter check in works?
Passengers who are unable to request Cathay Pacific check-in through self-service kiosks must check-in at the airport.
Cathay Pacific counter check in time – You should be at the airport no later than 2 hours before departure to pick up your boarding card before the check-in airport desks close, i.e.
| Time | Locations |
| --- | --- |
| 45 minutes before departure | in Hong Kong |
| 60 minutes before departure | in Riyadh or North America |
| 70 minutes before departure | in New York, London, Tel Aviv, Colombo, Dubai, Kolkata, Shanghai, Beijing, Mumbai, and Madrid |
| 75 minutes before departure | Dubai |
How to request Check-in at the airport?
Simply make your way to the Cathay Pacific check-in airport desk, show your ticket and identification, check your bags, and get your boarding pass.
Verify that all the details on your boarding card, including your name, flight number, and destination, are accurate.
You must adhere to Cathay Pacific baggage policy and make sure your bags are correctly marked, labeled, and checked in. Don't forget to save the receipts from your checked baggage.
Do not forget to gather your travel documents and ticket.
All other required steps must be completed on schedule.
Arrive at the boarding gate at least 30 minutes before your aircraft is scheduled to depart.
What are Cathay Pacific International check in considerations?
Here are the specific factors to keep in mind for Cathay Pacific international check in
Passport – Ensure your passport is valid.
Travel documents – Check what type of visa is required for your international destination.
Advance passenger information (API) – Certain countries require airlines to collect API. This includes passport information and travel itinerary, during the Cathay Pacific check-in process.
Arrive at the airport at least 3 hours before departure. International flights often involve longer security and immigration processes.
Baggage allowance – Be familiar with Cathay Pacific checked baggage allowance.
Customs – Understand the customs regulations of the destination airport.
Medical requirements – Certain countries may require proof of vaccination and other necessary documentation.
How to obtain a Cathay Pacific boarding pass?
The airlines offers a Self-Print Boarding Pass and mobile boarding pass to expedite your boarding process and minimize wait times at the airport.
Cathay Pacific boarding pass self-print – After completing your online check-in, you can print your boarding pass using your personal printer at home with an internet connection.
Cathay Pacific online boarding pass – A mobile boarding pass is available to all passengers who have checked in online for Cathay Pacific flights. This digital boarding card is acceptable at the selected airports. The airline do not accept boarding pass in the following circumstances –
Passengers with connecting flights through airports other than Hong Kong.
Having same-day return flights or flights within 24 hours.
Traveling with infant
Unaccompanied minors
Passengers with air and ferry ticket combinations.
What is the process of boarding a Cathay Pacific flight?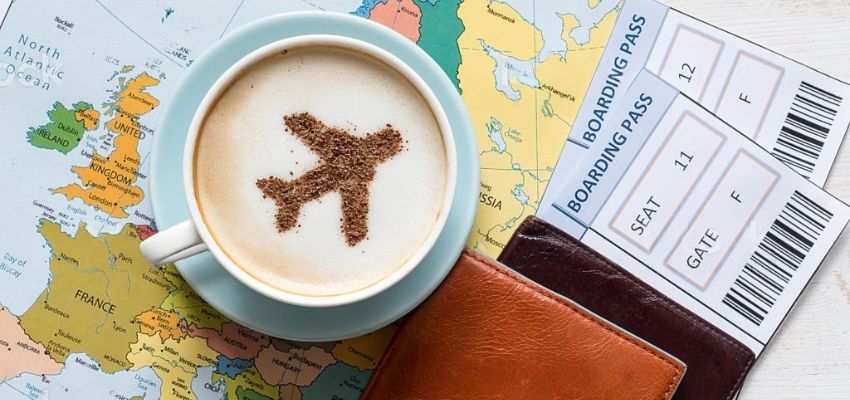 Let's explore the steps involved in boarding a Cathay Pacific flight –
Arrive at the airport 3 hours before scheduled departure.
When you reach the airport, listen for the announcement regarding the boarding process.
Keep your boarding pass and other travel documents handy.
If you're traveling with only hand baggage, proceed directly to security.
Passengers with checked baggage, head to the Self Check-In Bag Drop Counter.
Go through security and immigration to reach your departure gate directly.
Present your travel documents at the Boarding Gate Service Desk at least 30 minutes before your flight's departure.
Drop your baggage at the check-in counter at least 70 minutes before the scheduled departure time.
From the flexibility of online check-in to the efficiency of airport check-in Cathay Pacific caters to the diverse preferences of the passengers ensuring seamless travel.
Frequently Asked Questions – FAQ
How much checked baggage is allowed in the Cathay Pacific?
2 checked bags are permitted on Cathay Pacific flights for travelers traveling in economy, premium economy, and business class. 3 checked bags are allowed for First Class passengers.
When is online check-in available for Cathay Pacific?
Between 48 hours and 90 minutes before the scheduled departure time of the flights, you can check in online using Cathay Pacific's web check-in service.
What time does Cathay Pacific check-in open?
Cathay Pacific airport check-in counter opens Monday to Saturday between 7.00 am to 22.30 pm.
How can I check in with Cathay Pacific online?
Go to the online check-in page of the Cathay Pacific airline. Enter your booking number/PNR number. Choose the travelers you want to check in.
When can I do online check-in at Cathay Pacific?
You must complete check-in between 90 minutes to 48 hours prior to the scheduled departure of your flight
Can I check in my luggage early with Cathay Pacific?
You can check your bag at the counters as early as 1 day in advance and 2 hours before your departure time.