Ethiopian Airlines check in process not only ensures a smooth start to your adventure but also helps you avoid any unnecessary hiccups along the way. Discover how early you should start the process to ensure a hassle-free experience.
What are the Ethiopian Airlines check in options?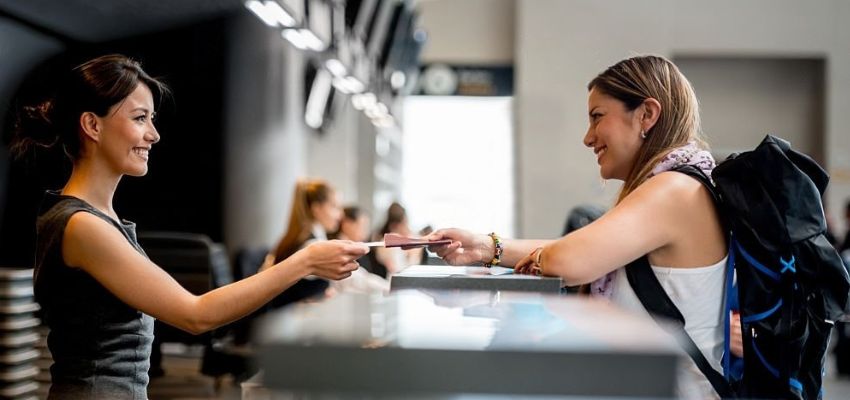 Passengers have flexible check-in options with Ethiopian Airlines –
Web check in – Visit Ethiopian Airlines' website, and enter your details. This way you can complete the process and print the boarding pass.
Check in app – Download the app, and follow the check-in prompt to access the boarding pass on the go.
Kiosk check-in – Visit the self-service check-in kiosk at the airport. Follow the prompt to access your booking, confirm details, and print your boarding pass.
Counter check in – The airline staff will assist you with the process, and help you print the boarding pass.
Check-in for Cloud Nine passengers – Cloud Nine passengers enjoy exclusive Ethiopian Airlines ticket check in counter for faster check-in.
How does Ethiopian Airlines online check in work?
Online check in is available for all international and domestic flights within a window of 72 hours to 2 hours before departure.
Time Frame – Here are the Ethiopian Airlines online check in Eligibility window –
| Departure Time Range | Eligibility |
| --- | --- |
| More than 36 hours away | Not Eligible |
| Between 36 and 2 hours | Eligible |
| Less than 2 hours away | Not Eligible |
Eligibility – Take note of the following points to see if your flight is eligible for the online check in –
Online check-in is temporarily unavailable for departures from Mali (BKO), Kenya (MBA), and Chad (NDJ).
Passengers traveling under Ethiopian Airlines pet travel service are not eligible for web check-in.
Web check-in is not available for passengers who need special assistance, unaccompanied minor service, and more.
Benefits of web check in –
Skip the queues and long waits at the airport.
With Online Check-In, you can confirm your seat and attendance in advance.
Choose the seat that suits your needs and travel preferences.
Requirements for Ethiopian Airlines web check in –
Ensure you have an electronic ticket
Applicable for flights operated by Ethiopian Airlines.
Reservation must be made online or through a direct sales channel.
Steps for Ethiopian Airlines online check in
Passengers can request Ethiopian Airlines online ticket checking in these simple steps –
Visit the Ethiopian Airlines website and choose the "Check-in" option. This option is available in the quick links section on the home page.
Enter the booking reference or the ticket number. Enter the last name in the required field and click on the "Check-in" button.
This will help locate your reservation and present your itinerary.
Choose your gender if not previously entered.
Indicate the flight sector you wish to check-in for at the moment.
Click on "Select or Change Seat" to continue.
Review the seat assigned to you during booking.
If you'd like to change it, this is your chance.
If no changes are needed, move on by clicking "Check Baggage."
The following page presents "hazardous materials" information. Please carefully read through this information and confirm if you have any of the listed materials with you.
If you respond "No" to hazardous materials, you'll be prompted to enter the number of baggage items you'll be checking in at the airport.
Click "Check-In" to finalize the process. This way you can instantly access your boarding pass.
Please Note – Print at least two copies of your boarding pass. Make sure to have them handy when you reach the airport.
How to check-in at the Airport?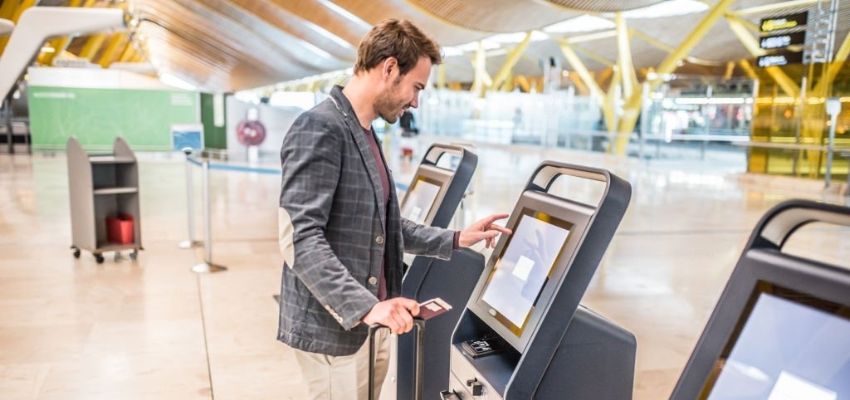 Passengers can request check-in at the counter as well as through self-service kiosks.
Timeline – Ethiopian Airlines ticket check in counters open 3 hours prior to departure and Ethiopian Airlines check in closing time is 1 hour before takeoff.
Priority check-in – Exclusively available for Cloud Nine passengers, Platinum/Gold ShebaMiles, and Star Alliance members.
Please Note – Verify that your luggage meets the allowed weight/piece limits to avoid an additional baggage fee.
Ethiopian Airlines check in at counter
The dedicated staff at check-in counters ensure personal service. They will help you check the baggage and provide your boarding pass. Below is the step-by-step guide –
Approach Ethiopian Airlines check-in staff at the counters.
Ask them to check in for your flight.
Provide the booking confirmation and other relevant details related to your booking.
You can also request seat selection, add meals and any other special request.
Presenting a copy of your passport and other relevant immigration documents.
Obtain your boarding pass and the baggage tags if you're with the checked luggage.
Head to the baggage drop counter and security screening to board your flight.
There are certain exceptions to the Ethiopian Airline check in at the airport –
Ethiopian Airlines check in at Heathrow as well Manchester close 75 minutes before departure.
CDG Paris Charles de Gaulle Airport counters close 90 minutes before departure.
Ethiopian Airlines Kiosk check-in
You can save time, thanks to self check in option. All you need to do is –
Visit the departure airport at least 2 hours before departure.
Head to the self-service check-in kiosk facility.
Choose the Ethiopian Airline tab and choose your preferred language as English or French.
Enter the Booking Reference/e-ticket number along with the destination and the flight number.
Confirm the absence of hazardous materials in your checked baggage.
Initiate the check-in process.
Add seats from the interactive seat map. You can also add other details like passport number, frequent flyer miles number and checked baggage details.
Receive your printed boarding pass with a 2D barcode.
Are there any Ethiopian Airlines check in app?
Yes. The Ethiopian Airlines mobile app offers a range of features, including mobile check-in. All you need to do is –
Download the Ethiopian Airline app on your smartphone and access the mobile check-in feature.
Enter your booking details similar to web check-in.
Choose your preferred seat directly from the app.
Follow the prompts to complete your check-in process.
Get your boarding pass directly on your phone.
Please Note – Passengers who need to request Ethiopian flight cancellation need to void the check-in process through the airline's customer service to get eligible for a refund.
What is the recommended check-in time for Ethiopian Airlines flights?
Passengers are required to check-in at the airport 2 hours before scheduled departure. However following exception applies to the check in time for international flights –
At Addis Ababa, please arrive 3 hours before the scheduled departure time.
For flights to/from the USA, a 4-hour pre-departure reporting is advised.
For all other international routes, check-in is advised 2 hours before scheduled departure.
For red-eye flights – For night flights departing from Addis Ababa to the USA, Canada, and Europe, early check-in starts from 13:00 local Ethiopian time on the preceding day.
For domestic flights – For flights within Ethiopia, you must consider the following times –
For domestic flights, please report at the airport check-in counter 1 hour before your scheduled departure.
Web checked-in passengers should reach the boarding gate 30 minutes prior to departure.
Passengers with baggage to drop off should approach the baggage drop-off check-in counter 45 minutes before departure.
What are the required documents for check in?
Here is the list of the following documents that are required at the Ethiopian Airline check in counter –
Passport
E-ticket printout or booking reference number.
Necessary visas and permits for your destination.
Domestic travelers require government-issued photo identification. (Driver's license, and national ID)
Medical certificates might be required for passengers with health concerns.
If you're a frequent flier carry your respective membership cards.
What is Ethiopian Airlines baggage check in?
As per Ethiopian Airlines baggage policy, The Ethiopian Airlines check in baggage may vary based on travel class. If you're traveling without checked luggage, arrive at the gate just 30 minutes before boarding.
Check-in time –
For travelers with baggage to drop off, remember to visit the Ethiopian Airlines check in baggage counter. The check-in must be completed at the airport 1 hour before departure
For international flights, ensure you're there at least 1 hour before departure; for domestic flights, a 45-minute buffer is recommended.
How do I obtain an Ethiopian Airlines boarding pass?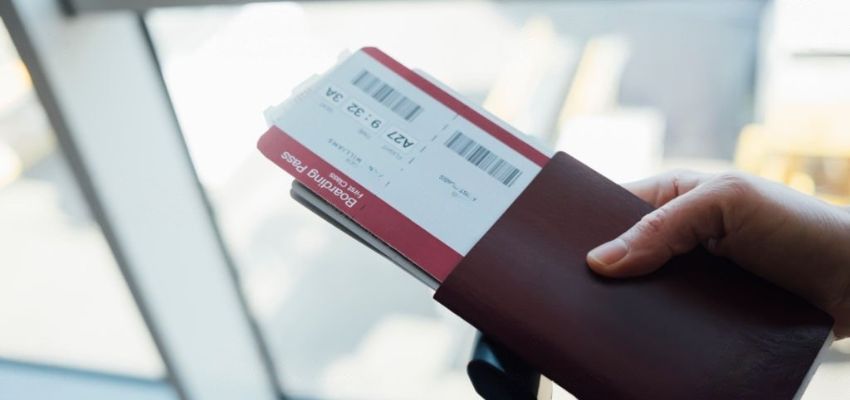 Getting your boarding pass for Ethiopian Airlines is a straightforward process. All you need to do is –
Begin by checking in for your Ethiopian Airlines flight.
You can choose to check in online or at the airport's check-in counter.
Review your details and confirm your check-in.
Once confirmed, you'll be prompted to print your boarding pass or you can carry the digital copy of your boarding pass.
Navigating the Ethiopian Airlines check-in policy is a crucial step in ensuring a seamless travel experience. From the convenience of online check-in to understanding baggage requirements, we have covered a range of essential questions to help you explore the process with ease.
Frequently Asked Questions – FAQs
How do I check my flight status on Ethiopian Airlines?
Download and install the Ethiopian Airlines mobile app from your app store. Input your flight details or booking reference to get the current flight status.
How much luggage can I check in Ethiopian Airlines?
Economy Class passengers have access to 1 complimentary checked baggage checked baggage. For business class passengers, the luggage allowance is 2 pieces. 
How to check Ethiopian Airlines ticket status?
Reach out to Ethiopian Airlines' customer service through phone or email. Provide them with your booking reference. They will assist you in checking the status of your ticket.
Is there an early baggage check-in service provided by Ethiopian Airlines?
Yes! Passengers have access to early baggage check-in between 14:00 and 1900. You can simply drop your baggage and utilize free time to roam at the airport or simply relax.