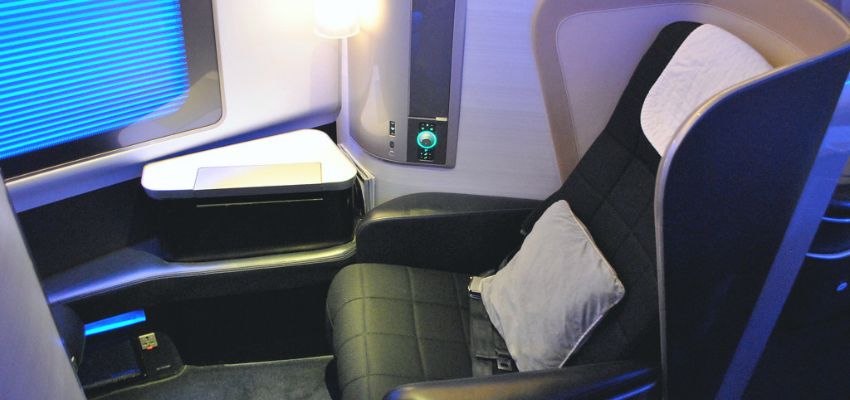 British Airways upgrade could be a hassle-free way to redeem Avios and improve your in-flight experience.
Upgrades with BA are easier to complete than upgrades with other airlines. When traveling with British Airways, there are primarily two ways to receive an upgrade. It includes –
British Airways Executive Club Gold Upgrade Vouchers
Upgrade existing flight with Avios rewards
Upgrading a new flight with Avios
Even though British Airlines cannot always guarantee upgrades on every flight. But our expertise can give you an advantage over your rivals. You'll have a higher chance of getting a British Airways flight upgrade if you have a better understanding of the entire procedure.
This guide covers the different sorts of British Airways upgrades available, as well as how elite status might benefit. In addition, we'll go through how the Chase British Airways Visa might aid you with upgrades.
In conclusion, BA provides some fantastic methods to upgrade your trips, so let's get started.
Options available to request British Airways Seat Upgrade
Unlike other airlines, retaining the elite status with BA does not give you priority for upgrades, albeit you do receive a companion upgrade coupon after meeting certain criteria.
As we have indicated, there are a few ways to confirm an upgrade with British Airways.
Upgrading with British Airways Executive Club Gold Upgrade Vouchers: If you meet specific elite status requirements, you and a companion will be upgraded to the next highest cabin.
Upgrade a current reservation: When flying for a cash price, use miles to upgrade.
Upgrade a new reservation: Upgrade using miles and cash to request British Airways class upgrade at the time of booking.
We'll go through these in more detail later, but first, let's talk about upgrade availability.
How to find if the BA Seat Upgrade is Available?
Award and upgrade space are treated equally by British Airways. This implies that if an award can be redeemed with miles, it can also be upgraded with miles.
British Airways offers one of the most robust award search engines available, which simplifies your search. Remember that the upgrade procedure differs slightly from the search process. Here's how to look for the availability of awards –
Create a British Airways Executive Club account first.
The signup screen will ask you for your email address, a password, and the rest of the necessary details.
To complete your account registration, you must confirm your email address by following British Airways' instructions.
Locate the Book button on the top banner.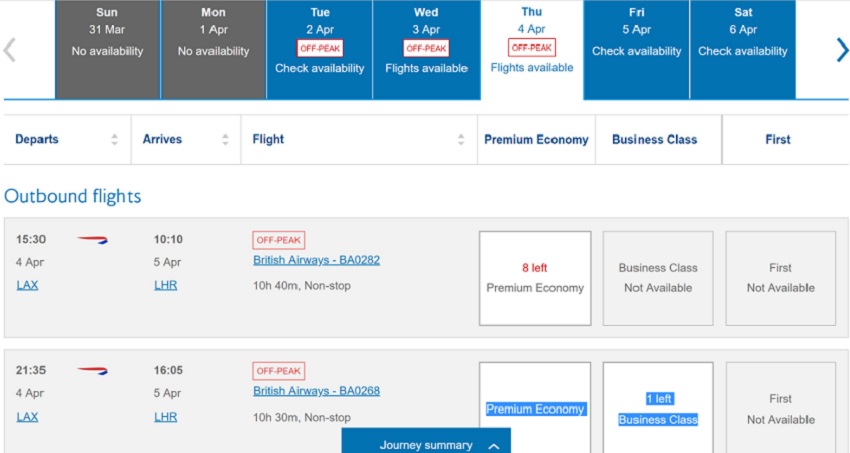 Hover over it and select Book an Avios flight.
Enter the cities of origin and destination. Pick your departure and return dates.
Check the box that says "One way only" when making one-way reservations.
Click Get Flights after entering the number of passengers and the class you want to upgrade to.
Note – You need to be aware of one rule when requesting British Airways executive club upgrade using points. It is not possible to upgrade Q, O, or G class fares. Although you'll be in the economy section, switching from these rates to premium economy would be considered a 2-fare rise, which is prohibited.
Upgrade on Priority: Who gets the British Airways Class Upgrade?
Contrary to popular perception, being a member of an exclusive group does not automatically grant you preference when receiving a British Airways upgrade. We discuss the tiers of elite status with British Airways in great detail in our evaluation of the British Airways Executive Club.
When you earn 2,500 Tier Points, you'll receive one companion upgrade coupon. You should take note that this is not the same as a Travel Together Ticket, which is essentially a buy-one-get-one-free reward ticket.
When you reach 3,500 Tier Points, you'll earn two companion upgrade vouchers. It may be used to upgrade both passengers from a single reservation.
Aside from companion upgrade vouchers, which are offered as a one-time bonus for satisfying certain conditions, elite membership does not grant you upgrading priority.
However, having the companion upgrade vouchers can still be beneficial. This actually reduces the value of the Executive Club programme.
Passengers Using British Airways Visa Credit Card
British Airways does not provide further upgrade opportunities, in contrast to other airlines.
The Travel Together Ticket is the key selling point of the British Airways Visa credit card from Chase. Passengers can also collect the bonus Avios rewards. This benefit allows you to travel with a friend in the same cabin on award tickets, as we discussed above.
The Travel Together Ticket does not allow for the booking of cash tickets or upgrades.
Upgrade with Executive Club Gold Upgrade Voucher
The British Airways class upgrade team uses a statistic called Tier Points to determine elite status. You can earn a specific number of Tier Points for each flight you take on British Airways or one of their partners. This is determined by your current elite status, fare class, and route.
For instance, as a member of British Airways' Executive Club Blue, if you take a flight from Los Angeles (LAX) to London-Heathrow (LHR), you will receive the following number of Tier Points based on the booked ticket class.
Lets have an understanding of how Avios and Tier Points works –
For instance, if you have a flight from New York (JFK) to London (LHR) on British Airways, the Avios points vary with the class of service. The reward points are listed below –
| | |
| --- | --- |
| Class of Service | Avios Rewards |
| Economy Lowest (Q, O, G) | 1361 |
| Economy Low (K, L, M, N, S, V) | 2721 |
| Economy Flexible (Y, B, H) | 5442 |
| Premium Economy lowest (E, T) | 5442 |
| Premium Economy flexible (W) | 8163 |
| Business lowest (R, I) | 8163 |
| Business flexible (J, C, D) | 13605 |
| First lowest (A) | 13605 |
| First flexible (F) | 16326 |
For example, booking an economy ticket in booking class V would earn you 2,721 Avios.
British Airways Upgrade with Points/Avios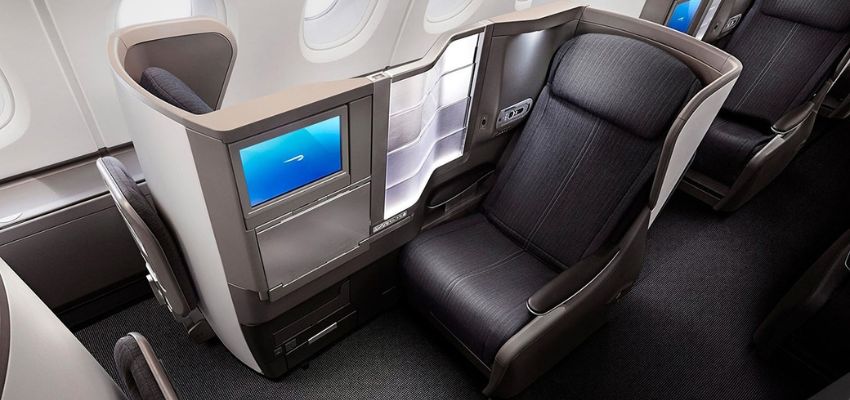 Using BA Avios, you can definitely upgrade your flight. It's a little-known fact that using Avios to upgrade flights on British Airways is the top pick.
Fuel surcharges must still be paid even if an award ticket is purchased fully using Avios. These fuel surcharges can make up the majority of the ticket price on a cheaper economy or premium economy ticket, which means you'll end up saving a lot of money using the Avios rewards.
It's crucial to remember that a cash purchase is required for an upgrade using Avios. It is not feasible to use Avios to upgrade a ticket that was already purchased using Avios.
When can you use the British Airways upgrade with Avios?
Depending on availability, passengers can upgrade the existing booking with Avios at the time of booking. Furthermore –
Lowest or restricted economy fares (Q, O, and G) cannot be upgraded with Avios at any time.
If a reward flight is available in that cabin, you must be able to upgrade using Avios.
You will not be able to use Avios to upgrade at the airport or on board.
You can verify availability in a number of ways:
If you already have a reservation, log in, click "Manage My Booking," then "Upgrade this flight with Avios" to see if you may upgrade it.
If you're just shopping, use the "book and upgrade" feature to look for certain flights and dates to see if you can request a BA upgrade. Use a reward tool to check if you're eligible for an upgrade.
How do you request an upgrade with Avios? – There are two ways to request British Airways upgrade to Business Class –
You can upgrade an existing booking Log in to Manage My Booking, choose your flight, and click "Upgrade this flight with Avios" to see if an upgrade is possible.
OR
Make a reservation and check for availability using our "book and upgrade" option. When searching, select the class of travel you want to upgrade from.
How to upgrade a BA flight Seat? (Existing booking)
Let's say you paid cash for one of the tickets offered by British Airways that was less expensive. Let's also assume that you desire to go to a Premium Economy now.
You'll be happy to learn that you may upgrade your flight for just the cost of the premium economy fare.
Here is how to go about it:
Visit the Manage My Booking page by clicking this link.
Enter the passenger's last name and your booking reference number in the fields provided.
Simply click Upgrade this Flight using Avios.
Your upgrade is confirmed once you have paid the Avios and any additional taxes and fees.
How to upgrade your seat on British Airways? (New Booking)
Let's use this strategy to explain a scenario. No tickets have been reserved as of yet. You have a large amount of Avios, but not enough to reserve your preferred ticket class in full. You're ready to spend cash to upgrade with your Avios right now, but you need a verified upgrade immediately away.
For a person in the aforementioned circumstance, using Avios to upgrade to a new flight is ideal. You can instantly confirm an upgrade using the following method entirely online:
Visit the British Airways section for booking and upgrades.
Toggle the appropriate checkbox to upgrade your outgoing or incoming flights.
Enter your destination and origin point.
Enter your departure and return dates. If appropriate, select One way only.
Pick the class you want to advance to. You must choose premium economy if you wish to go up to business class.
Select the ticket type that best suits your requirements.
Choose the total number of passengers. Click Book Flights.
Click Continue after selecting your preferred flight.
Complete the booking and confirm your upgraded ticket.
Ways to Get the BA Upgrade that'll boost your chances
Passengers are entitled to British Airways seat upgrade with or without the British Airways elite status
With British Airways Elite Status
Obtain certifications for companion upgrades – British Airways free upgrade team will give you certificates for a companion upgrade once you've satisfied certain requirements. With this, Avios are not even necessary. You merely need to look for availability and buy a cash ticket that complies with their rules and regulations. Your partner will then be upgraded to the same travel class as you.
Without British Airways Elite Status
Look for availability early on – You should begin your search early, especially on popular routes like Los Angeles (LAX) to London-Heathrow, London Gatwick (LGW) to Dubai (DXB) as inventory is the same for upgrades and prizes.
Check the fare class you've booked – Make sure your reservation is in a fare class that qualifies for an upgrade. No matter how many reward spots you uncover, you won't be able to improve if you're not eligible.
Look for low-cost premium cabin fares – There are numerous fare sales each year, as we already said. A round-trip business class ticket is frequently only 2,000 USD in price. You'll also earn a lot of elite-qualifying miles and regular miles, just like a regular cash ticket.
The Travel Together Ticket entitles you to 2-for-1 rewards – The Travel Together Ticket does not boost award availability, but it does allow you to purchase two award tickets for the price of one. Remember that in addition to finding award availability for 2 passengers.
At the airport, request British Airways paid upgrades – If all else fails, inquire about any possible upgrades when checking in for an overseas flight with the ticketing agent. They frequently offer upgrades for around 1,500 USD each way. Payment is usually made with a credit card, so take advantage of this opportunity to maximize your points and miles with a card like the Chase Sapphire Reserve.
Finding an upgrade may be tricky, but British Airways makes the process simple to look for and understand. They don't have intricate terminology like co-pays and restrictions that make upgrading a hassle.
You may easily confirm upgrades with British Airways online without having to call. Contrary to what is typically the case with other airlines, their elite membership doesn't give them a higher priority for upgrades.
Frequently Asked Questions (FAQs) – Seat Upgrade on British Airways
Can I upgrade my seat on British Airways?
Yes. Passengers can upgrade up to 72 hours prior to the scheduled departure.
How do you upgrade on British Airways?
Passengers can upgrade to the British Airways via the Manage Booking section. Also, you can call the airline's customer service section to complete the flight upgrade request.
How much to upgrade to premium economy with British Airways?
The airline charges 300 USD per person as change fee. Fare difference may apply.
Can I upgrade from Economy to Business Class with British Airways?
Yes, provided that the flight must be operated and marketed by the BA.
Can I upgrade to premium economy on British Airways?
Passengers on British Airways can upgrade to premium economy for cash or Avios, either in advance or at the airport. However, once onboard, you cannot purchase an upgrade. The cost of a cash upgrade is generally determined by the route and availability.
Does British Airways offer upgrades at check in?
Yes. However the request needs to be completed up to 3 hours before departure.
How many points to upgrade to Business Class with British Airways?
Almost all long-haul upgrades to business class or first class cost 18,000–30,000 points one-way. The mileage points depend upon the route and how far you're traveling during peak or off-peak hours. You can calculate the precise Avios cost by subtracting the cabin you're in from the cabin you're heading to.
How to get a free upgrade with British Airways?
Frequent travelers have several benefits. BA offers you and a companion an upgrade to the next highest fare class if you match the qualifications for elite status.
What fare class should I purchase to ensure an upgrade?
Except for Q, G, and O, all fare classes are eligible for British Airways class upgrade.

Additionally, you can only upgrade one service class. This implies that you can upgrade from economy to premium economy, from premium economy to business, or from business to first class on long-haul flights.

If you have British Airways elite membership, you can also use companion upgrade vouchers to upgrade your flights.