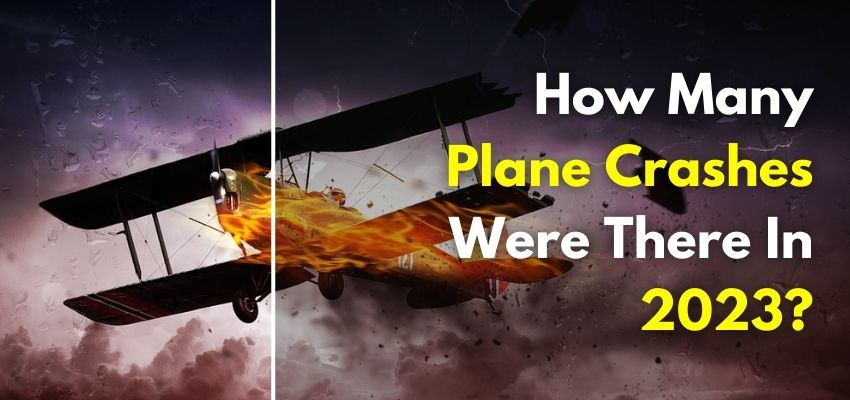 In the age, where air travel is the safest and the fastest mode of transport. It has become an integral part of our lives but safety while flying is still a prime concern for the travellers and the airlines. As you know of various accidents that happened in the past, you may be wondering how many plane crashes in 2023 were there, whether a major accident or some small plane crashes.
With advancements in technology and stringent regulations, the aviation industry continually strives to minimize the risk associated with flying. Meanwhile, the majority of these accidents occurred either during takeoff or while landing.
In this blog, we will delve into the details of small plane crashes as well as major plane crash 2023.
Manaus Aerotáxi Embraer Bandeirante Plane Crash 2023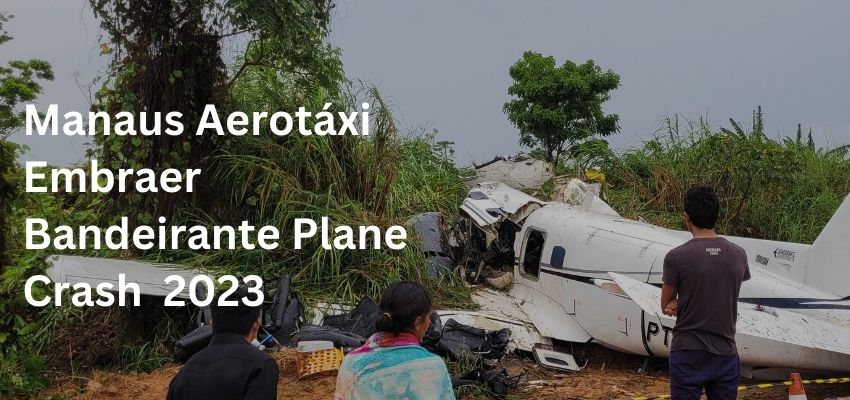 Date – 16 September, 2023
Fatalities – 14 (All Occupants)
Cause of Plane Crash – Go around maneuver and adverse weather conditions
On September 16, 2023, a tragic aviation incident occurred as an Embraer 110 Bandeirante aircraft operated by Manaus Aerotáxi crashed while landing at Barcelos Airport in Brazil. It was one of the major plane crash 2023.
The crash took place during a go-around maneuver in heavy rain and adverse weather conditions during the high rainy season. Unfortunately, all 14 occupants on board, lost their lives in the accident.
Barcelos is renowned for ecotourism activities, particularly fishing, and attracts visitors from around the world. The crash is noted as the deadliest in Brazil since the NOAR Linhas Aéreas Flight 4896 incident in 2011. An investigation has been initiated to determine the cause of this plane crash 2023.
Ural Airlines Flight 1383 Crash 2023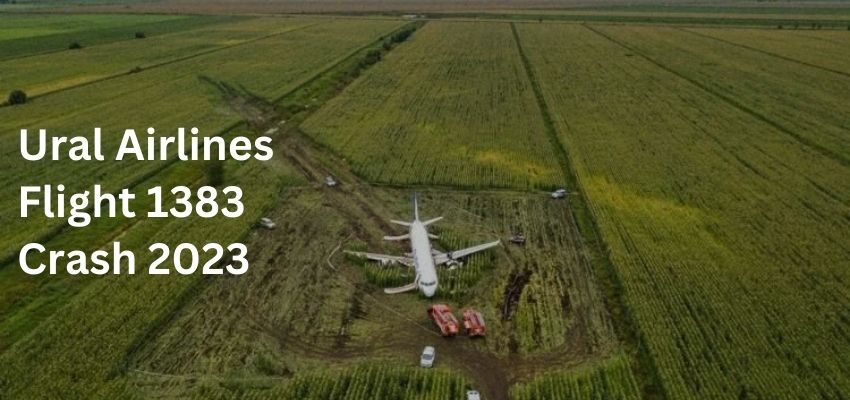 Date – 12 September, 2023
Fatalities – No Fatalities
Cause of Plane Crash – Hydraulic Brakes Failure and Emergency Landing
On September 12, 2023, Ural Airlines Flight 1383, an Airbus A320-214, was en route from Sochi-Adler to Omsk, Russia, when it faced an emergency situation.
While approaching Omsk, the crew's hydraulic brakes failed. Pilots attempted to divert to Novosibirsk, a nearby airport with longer runways. However, the landing gear door remained open due to the hydraulic failure.
Unable to reach Novosibirsk, the crew executed an emergency landing in an open field near Kamenka, Novosibirsk Oblast, approximately 180 km from their planned destination, not resulting in another small plane crashes.
All 165 people on board, including 159 passengers and 6 crew members, survived the incident.
Air Antilles Express DHC Aircraft Crash 2023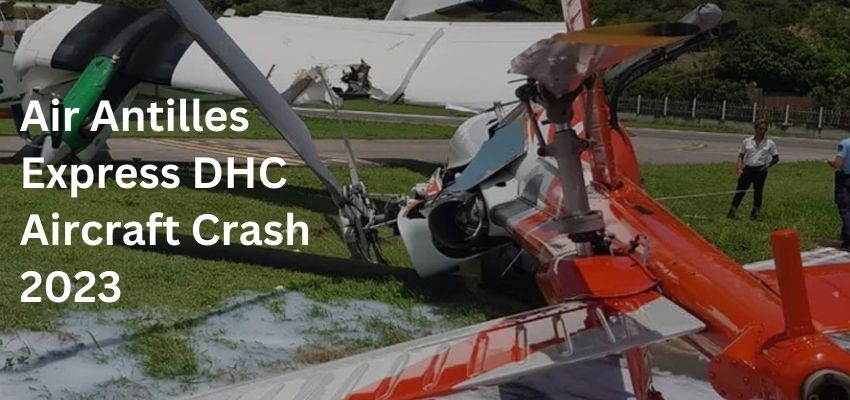 Date – 1 September, 2023
Fatalities – No Fatalities (1 Passenger sustained minor injuries)
Cause of Plane Crash – Diverted from the runway while landing
On September 1, 2023, a small plane crashes occurred as an Air Antilles Express de Havilland DHC-6-400 aircraft, with 7 people on board, experienced an accident during its landing at St. Barth's runway 28 in Saint Barthelemy.
At the time of landing within the runway's designated area, the plane diverted from its original path and traversed to the grassy area. It collided with a parked helicopter on the apron, causing substantial damage to both aircraft. Only one occupant sustained minor injuries in this plane crash 2023 due to overstepping.
Elmina Plane Crash 2023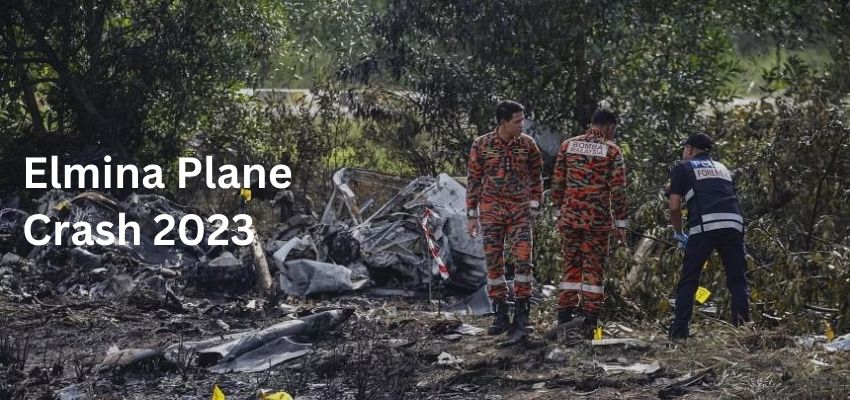 Date – 17 August, 2023
Fatalities – 8 (6 Passengers and 2 Crew Members)
Cause of Plane Crash – Crashed while landing, investigation still ongoing
A Beechcraft 390 Premier jet crashed near Elmina in Sungai Buloh, Malaysia claiming the lives of all 10 passengers. The aircraft, traveling from Langkawi International Airport to Sultan Abdul Aziz Shah Airport, tragically crashed just two minutes before its scheduled landing.
Among the passengers was Johari Harun, a member of the Pahang State Executive Council.
The sequence of events leading to the plane crash 2023, involved the aircraft taking off at 2:08 pm local time and making contact with the destination airport's air traffic control at 2:47 pm. Shortly after receiving landing clearance at 2:48 pm, the aircraft encountered smoke plumes along its flight path. Eyewitnesses reported inverted flying before the plane descended sharply, exploding upon impact near the Elmina interchange.
At the time of recovery, only 1 body recovered. The cockpit voice recorder was retrieved for analysis, as the aircraft lacked a flight data recorder.
The report revealed on September 15, 2023 that the aircraft deviated from its original flight path after receiving landing clearance.
To know if there are any airlines which has never crashed, check out the list of Airlines that never suffered a major plane crash since incorpoartion.
Halla Airlines Embraer Brasilia Plane Crash 2023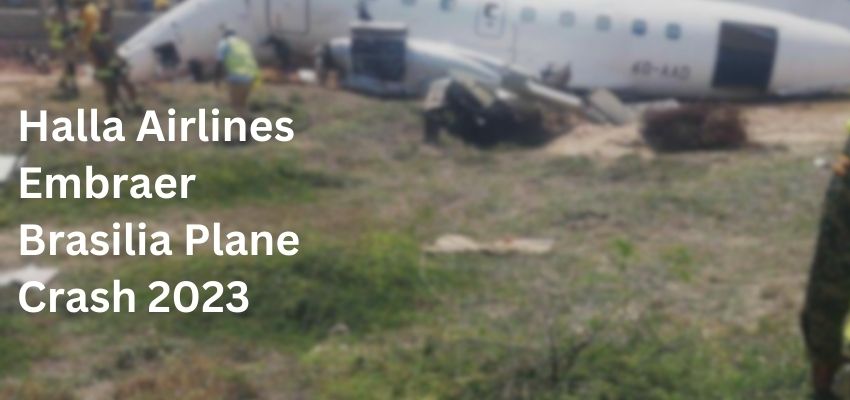 Date – 11 July, 2023
Fatalities – No Fatalities
Cause of Plane Crash – Wind Shear
On July 11, 2023, a Halla Airlines Embraer EMB 120 Brasilia crashed during its landing on runway 05 at Aden Adde International Airport, Mogadishu, Somalia, resulting in adding a new name to the list of small plane crashes.
The accident occurred due to a 17 kts tailwind during landing, causing the left landing gear to collapse and detach. The aircraft skids aggressively and collides with the airport's concrete perimeter fence.
Fortunately, all 34 occupants survived, with only two passengers sustaining minor injuries.
The preliminary investigation pointed to wind shear as the primary factor, while the aircraft had recently undergone maintenance and was considered airworthy.
Colombia Cessna 206 Plane Crash 2023
Date – 1 May, 2023
Fatalities – 2 (Pilot and 1 Adult)
Cause of Plane Crash – Engine Failure
On May 1, 2023, a Cessna 206 aircraft crashed, operated by Avianline Charters departed from Araracuara Airport in Colombia, carrying 7 people on board. It includes the pilot Hernando Murcia Morales, and a family of four children aged approximately 13, 9, 4, and 1, along with their mother, Magdalena Mucutuy Valencia.
The flight was going to San José del Guaviare but encountered engine failure at 7:34 am local time. The pilot made a distress call, and radio contact was lost.
Tragically, the pilot and a local indigenous leader on board died on impact, and the mother passed away four days later. The four children, members of the Witoto indigenous group, were left to fend for themselves in the jungle. They survived for 40 days by relying on their knowledge of the native plants, hunting, and gathering.
Search and rescue efforts were launched immediately, involving the Colombian military and local indigenous communities. The wreckage of the Cessna was located on May 15, and after weeks of searching, the children were finally found on June 10, 2023. They were evacuated to Bogotá for medical treatment, showing signs of malnutrition and insect bites.
The story of the children's survival in the jungle was hailed as an extraordinary tale of resilience and survival.
Yeti Airlines Flight 691 Crash 2023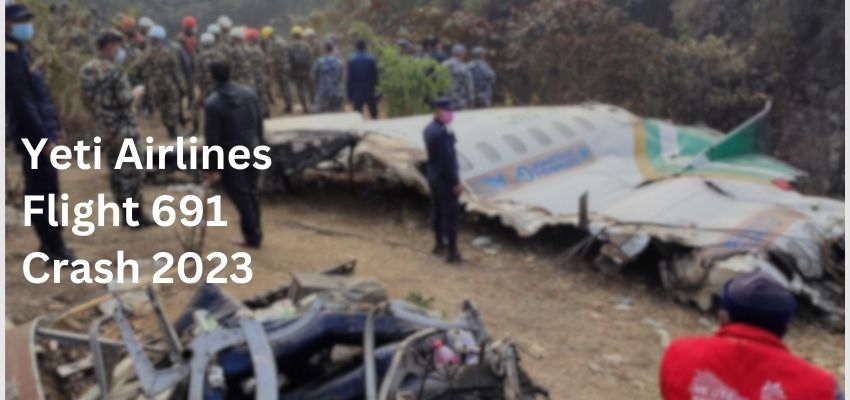 Date – 15 January, 2023
Fatalities – 72 (All Occupants)
Cause of Plane Crash – Technical failure and loss of thrust
On January 15, 2023, Yeti Airlines Flight 691, an ATR 72 aircraft flying from Kathmandu to Pokhara, Nepal. It crashed during its final approach to Pokhara International Airport.
All 72 individuals on board, including 68 passengers and 4 crew members, lost their lives, making it among the worst plane crashes that occurred in 2023.
The flight took off from Tribhuvan International Airport in Kathmandu and crashed near the Seti Gandaki River, mere moments before landing at the New Pokhara International Airport.
Videos captured by ground and a passenger on board showed the aircraft banking steeply to the left before impact.
Initial reports suggested that the captain requested to land on a different runway than the one cleared by air traffic control, citing technical issues with the aircraft.
Flight-tracking data indicated inaccuracies in the aircraft's speed and altitude information during the flight.
A preliminary investigation found that the aircraft's propellers had been feathered, causing a loss of thrust and leading to a stall. The pilots failed to recognize the misconfiguration of the condition levers making this the most disturbing plane crash 2023.
Despite ongoing investigations, as of September 2023, no final report has been published, leaving questions surrounding the exact causes of this tragic incident.
Now you must be wondering, how often do planes crash? Check The Chances of Plane Crash in 2023.
Conclusion
Answering the question, "How many planes crashes in 2023?", is not just about the number of incidents but, it's about understanding the complexities of aviation and acknowledging the risks and efforts made to ensure that air travel remains the safest mode of transport. While the number of plane crash in 2023 may be concerning, it is essential to analyze every side of the dice. The aviation industry's commitment to safety, coupled with advanced technology has significantly reduced the severity of these accidents.
Frequently Asked Questions – FAQs
How many planes have crashed in 2023?
There are 72 incidents of plane crashes, accidents, or incidents resulting in fatalities and damage to aircraft, and some of them even make the list of worst plane crashes.
How many planes crash in a year?
Each year, there are approximately 70 to 90 aircraft accidents globally, encompassing both commercial and privately owned aircraft.
How rare is it for a plane to crash?
It is extremely rare for a plane to crash, you have a better chance of winning a lottery than being in a plane crash.
What is the top cause of plane crash?
The main causes of plane crash in 2023 include human error, mechanical failures, and in some cases adverse weather conditions.