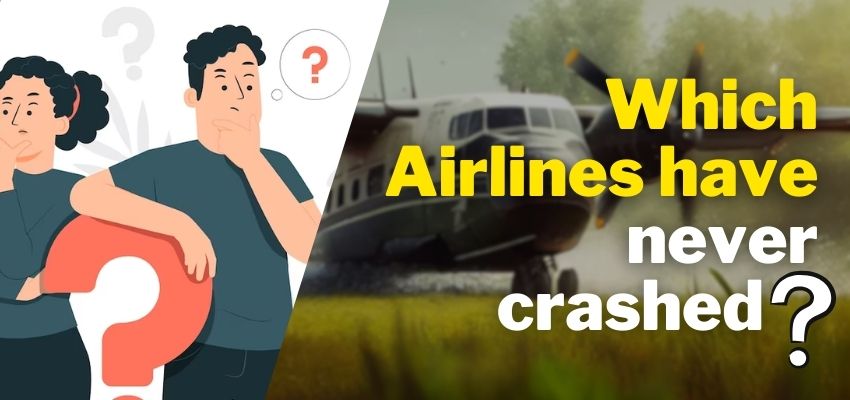 When it comes to air travel, safety is non-negotiable. Passengers board planes with the unspoken trust that they will reach their destinations unscathed. While aviation technology and safety protocols have significantly advanced, not all airlines can boast an immaculate safety record. It begs the question, are there any airlines that have never crashed?
In this blog, we explore aviation history to know which airlines have never suffered a catastrophic accident.
Which are the airlines that have flawless records of planes never crashed?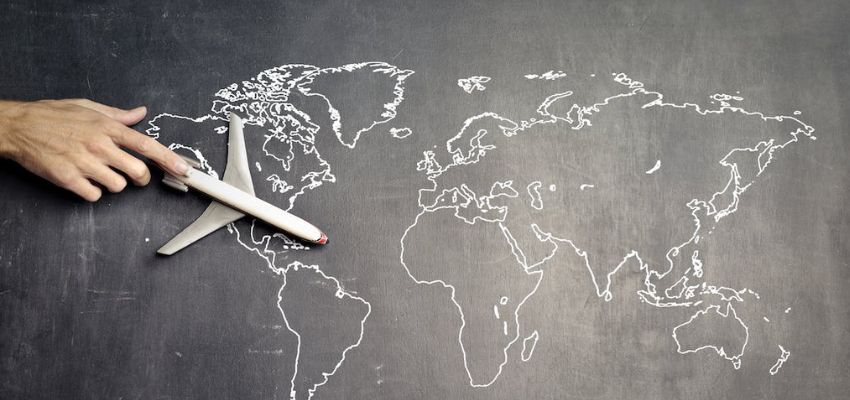 When it comes to air travel, safety is paramount. Passengers often seek airlines with a proven track record of safety, and while no industry is entirely without risk, there are several carriers that stand out for maintaining impeccable safety records.
Some of the Airlines that have never crashed with major fatalities
Below are the airlines that have never crashed resulting in major fatalities while still having some accidents and non-fatal crashes.
Qantas Airlines
Qantas is often praised for its reputation as an airline that has never crashed or had any jet-related fatalities. However, it's essential to note that the airline did have a series of fatal incidents between 1927 and 1945, in which the plane crashed resulting in the tragic loss of 63 lives.
Some of these accidents and one aircraft being shot down occurred during World War II when Qantas was operating on behalf of Allied military forces.
After the war, there were four more accidents, including one involving an aircraft owned by BOAC but operated by Qantas through a pooling arrangement, resulting in the deaths of 21 individuals.
The last fatal accidents involving Qantas occurred in 1951, with three crashes leading to fatalities within a five-month period.
Despite these earlier incidents, Qantas has maintained a strong safety record with no worst crashes, earning the title of the world's safest airline for seven consecutive years, from 2012 to 2019, and again in 2021 and 2023.
Learn more about the Qantas flight cancelation and refund guidelines.
Hawaiian Airlines
Flying since 1929, the US-based Hawaiian Airlines boasts a remarkable record as one of the airlines that never crashed.
However, there were some non-fatal accidents which you need to know –
December 2000 – Runway overrun at Faa'a International Airport due to improper spoiler configuration and landing during a thunderstorm. No fatalities.
May 2015 – Boeing 767 returned to Kahului Airport due to cabin smoke; passengers evacuated with two minor injuries.
May 2015 – Boeing 717 emitted engine smoke, and diverted to Kahului Airport, no fatalities or evacuations.
August 2018 – Airbus A321neo experienced a tailstrike upon landing in Los Angeles; no injuries among passengers.
August 2019 – Airbus A321neo cabin filled with smoke during a flight from Oakland to Honolulu, resulting in seven hospitalizations for smoke inhalation; no serious injuries among the 191 passengers and crew.
December 2022 – Airbus A330-200 encountered severe turbulence before landing in Honolulu, resulting in 36 passengers injured, 20 hospitalized, and 11 in serious condition.
In all of these incidents, there were no worst crashes and no fatalities except for injuries or smoke-related issues in some cases.
Southwest Airlines
Southwest Airlines has experienced a total of nine incidents in its history. These incidents include two instances where their aircraft suffered significant damage and four unfortunate fatalities.
There was one accidental passenger death that occurred during a flight, two deaths of individuals on the ground due to non-passenger-related circumstances, and one passenger fatality resulting from injuries sustained while attempting to forcibly enter the aircraft's cockpit but was subdued by fellow passengers.
Despite these incidents, it's important to note that Southwest Airlines is widely regarded as one of the safest airlines globally, and it's notable that no passengers have lost their lives as a direct result of a crash involving their planes.
Emirates
The airline headquartered in Dubai, currently running a vast network of over 3,600 weekly flights, has maintained an incredible safety record throughout its history. There has never been a fatal accident in the airline's operations. However,
One instance involved the loss of an entire aircraft, which occurred when a Boeing 777 crash-landed at Dubai International Airport following a failed aborted landing.
During this incident, the aircraft caught fire and exploded on the runway after the majority of passengers had safely evacuated.
7 ways how airlines ensure passenger safety?
Ensuring passenger safety is the foremost priority. The aforementioned airlines implement a multitude of measures and practices to create a safe and secure travel environment for their passengers. Here are some key safety measures you need to know –
Rigorous training programs – Airlines invest heavily in comprehensive training programs for their flight crews and ground staff. Pilots, cabin crew, and maintenance personnel undergo regular training to stay updated with the safety procedures and emergency protocols.
Updated aircraft – These airlines operate modern fleets with advanced safety features, including the latest avionics, navigation systems, and safety equipment. Regular maintenance and stringent checks ensure aircraft are in optimal condition.
Maintenance standards – Maintaining aircraft to the highest standards is the utmost priority for these airlines. Airlines follow strict maintenance schedules and inspections, often exceeding regulatory requirements.
Comply with FAA safety regulations – Airlines comply with international aviation regulations and guidelines set by organizations like the International Civil Aviation Organization (ICAO) and the Federal Aviation Administration (FAA). These regulations cover everything from aircraft design to operational procedures.
Robust safety culture – A strong safety culture is cultivated throughout the organization. Employees and passengers are encouraged to report safety concerns without any fear.
Frequent safety drills – Airlines conduct regular emergency drills to ensure both crew and passengers are well-prepared in the event of an emergency, whether it's for a plane crashed while landing or an onboard incident.
Maintaining Communication – Passengers are kept informed about safety procedures and measures through in-flight announcements, safety cards, and pre-flight briefings. Such protocols build trust and confidence among travelers.
Which Airline is safest besides Qantas?
Besides Qantas, there are several airlines globally that have maintained a great safety record over the years. While we've often heard of airlines with remarkable safety histories, it's worth exploring a list of 42 carriers or airlines best safety records –
Hawaiian Airlines
Virgin Australia
ExpressJet Airlines
Republic Airlines
Easyjet
Dragonair
Mesa Airlines
Era Alaska
Shenzhen Airlines
Allegiant Airways
AirTran Airways
Swiss
Jazz air
Hainan Group
Pinnacle Airlines
GoJet Airlines
Virgin Atlantic
Horizon Air
Trans State Airlines
Jetstar
Spirit Airlines
Olympic Airways
Air Europa
Jet Airways
Virgin America
Ukraine International Airlines
Cape Air
Vueling
Southwest Airlines
Shuttle America
Transaero Airlines
Emirates
Lion Airlines
Air Berlin
Frontier Airlines
Ryanair
CommutAir
Oman Airways
Has Spirit Airlines ever crashed?
Being a cheap fare airline, Spirit Airlines often creates suspicion in the minds of the passengers – Is Spirit Airlines Safe? or Has Spirit Airlines ever crashed? The answers are yes and no. Yes, Spirit Airlines is one of the safest airlines there is. No, Spirit Airlines never had a single fatal crash in its operations of 30 years from 1983 to 2023. It surely had some overruns and emergency landings leading to injuries because of certain reasons but Spirit Airlines never had a plane crash leading to a disaster.
Conclusion
Airlines like Qantas are not alone in their incredible safety records, Southwest Airlines, Emirates, Hawaiian Airlines, JetBlue and others share a distinct characteristic of airlines with no crashes, however, they have some non-fatal accidents. These carriers set the standards for the entire aviation industry and as a passenger, you can trust these airlines as they are working tirelessly to ensure passenger safety in the skies.
Frequently Asked Questions – FAQs
What airline has never had a crash?
Carriers with the Airline best safety record include Qantas, Emirates, and Southwest Airlines, among others.
Which US airline has the least accidents?
Airlines such as Southwest Airlines, Delta Air Lines, and JetBlue Airways are recognized for their safety performance in the US and have witnessed the least amount of accidents and non-fatal incidents. 
Has Delta Airlines ever crashed?
Since 1948, Delta has been one of the airlines that have never crashed resulting in fatalities. Recently, on June 28th, 2023, a Delta flight crash-landed at Charlotte Douglas International Airlines (CLT), there were no loss of lives and no reported injuries.
Are accidents still possible even with safe airlines?
Accidents are always a possibility in any industry, including aviation. However, the likelihood of accidents on airlines whose safety records are consistent and optimal is significantly lower. 
What should I do to ensure my safety while flying?
Listen to the flight attendants' safety instructions and familiarize yourself with the safety card in the seat pocket. Always wear your seat belt when seated. Always cooperate with the flight crew's instructions.
Has Spirit Airlines ever crashed?
No, Spirit Airlines never had a fatal crash in its 30 years of operations, from 1983 to 2023.