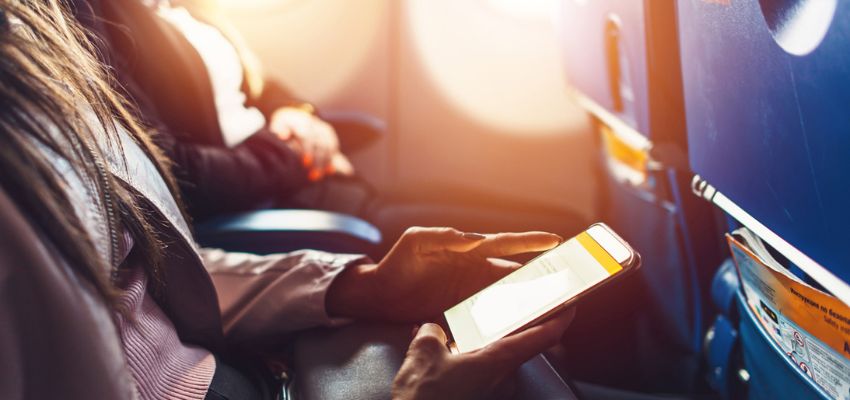 Some may regard Southwest Business Select as a type of Southwest first class, although it is far from that. You still have to sit in the same 17-inch-wide seat as everyone else and there isn't a first-class lounge where you can wait before takeoff.
However, upgrading to a Business Select price has its advantages, particularly if you enjoy being the first to board, want more Rapid Rewards points, or value convenience and flexibility when it comes to receiving refunds or making same-day modifications.
In this post we will give you a comprehensive take on how Business Select, Southwest's version of "first" class, is the perfect fare for you.
What is Business Select on Southwest Airlines?
Some people may view Business Select as a form of first class service offered by Southwest, although it is barely accurate. You will get complimentary snacks and refreshments as everyone else. Some advantages of this Southwest first class (metaphorically) include –
Fares are 100% refundable.
It will let you earn extra points.
Same-day modifications are also available without paying the fare difference.
You'll earn 12 Rapid Rewards points for every dollar spent per qualifying booking.
Access to the A1-15 group's priority boarding and the priority security line, as well as a premium beverage.
Two complimentary checked baggage.
Benefits of Business Select on Southwest
Let's understand in details about all the benefits that the Business Select fare has to offer –
If you have to cancel, get flight credits with expiration date – Southwest flight credits will no longer expire. The airline has extended the validity up to 3 years from the date of cancellation.
Enjoy free entertainment onboard – The airlines provides all passengers with free movies, live TV, and in-flight messaging.
Unwind with a complimentary beverage – Your drink is on the house! Enjoy a premium beverage onboard with a coupon good on the day of travel.
Transfer flight credits to friends, family! – Rapid Rewards members can transfer flight credits to a friend, coworker, or loved one if they don't intend to use them. This perk also permits passengers to transfer flight credits to SWABIZ members inside their organization.
Enjoy refundable fare – Another Southwest Business benefit includes you can claim a full refund if you decide to cancel last-minute.
Avoid the lineups at security and check-in – Dedicated check-in and security lanes let you get to your gate more quickly, which will enhance your airport experience. Check here to learn if these lanes are available at your airport.
Be among the first to board – Be the first to select your seat and find space for your carryon items.. Even if you book the day before your flight, automatic check-in is included, and priority boarding is assured.
Obtain the highest number of Rapid Rewards points per dollar – Each dollar you spend on our base fare earns you 12 points. With the Wanna Get Away fare, you get paid twice as much. Book future trips using those points.
Southwest Business Select Seating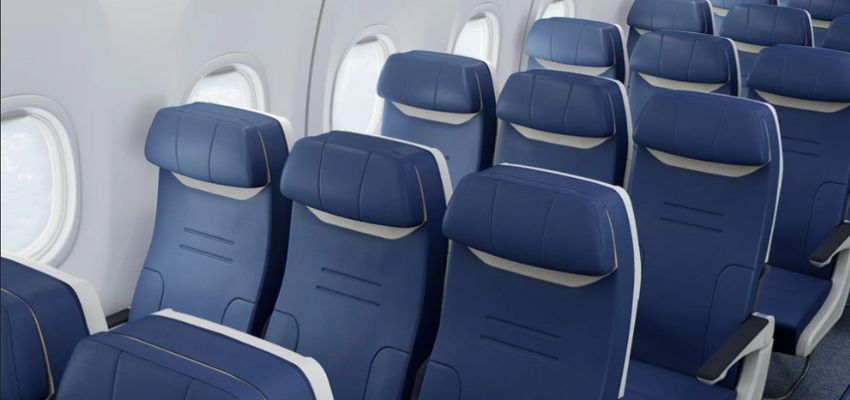 Are Business Select fare seats larger? Unfortunately, no. No matter the fare you choose—Business Select, Anytime, Wanna Get Away, or Wanna Get Away Plus—your seat will be the same size.
You should, however, be aware of the aircraft you'll be flying on in order to obtain a sense of the seat dimensions. The 737-700, 737-800, and 737 MAX 8 are the three Boeing aircraft models that Southwest flies.
Check out this table to learn more about the size of the seats aboard aircraft:
| | | |
| --- | --- | --- |
| Types | Boeing 737-700 (in inches) | Boeing 737-800 and 737 MAX 8 (in inches) |
| Average pitch | 31". | 32". |
| Narrowest seat width | 15.5". | 15.5". |
| Widest seat width | 17". | 17.8". |
When flying on the Boeing 737-800 or 737 MAX 8, you may get a significantly larger seat.
How to Book a Business Select Fare on Southwest?
Southwest does not permit the publication of its pricing on travel sites like Orbitz and Kayak, in contrast to other airlines. You'll neither find its fares on the Sky Scanner. Booking must be done through customer service or on the official website.
The airline allows you to purchase one-way or round-trip flights for up to eight passengers. All you need to do is –
Visit the air reservation page and enter your travel preferences.
Click Search to see your selections, which are shown from earliest to latest in the day.
You may select by nonstop flight options and journey time, as well as switch between different days to compare pricing.
Check out the Low Fare Calendar if your travel dates aren't set in stone.
If you're looking for the special benefits that a Southwest Airlines Business Class fare provides, avoid the Anytime and Wanna Get Away fare options. Enter all of your information, then press the bright yellow buy button.
Online airline bookings can be made with any major credit card, unused travel funds, LUV vouchers, gift cards and PayPal vouchers.
Is Southwest Business Select Worth It?
There are three separate fare classes offered by the airlines, each with unique features and radically different prices.
Business Select vs Wanna Get Away Fare
The two most costly fare classes, both include advantages that Wanna Get Away passengers do not enjoy. Wanna Get Away includes two kind of fare –
Wanna Get Away Plus
The benefits include –
No refund rather the amount would be converted into credit .
Two checked bags permitted.
The credit needs to be utilized at least 3 months from the date of cancellation.
Same-day changes permitted.
Same-day standby list available.
Earn 8 Rapid Rewards points per dollar per qualifying flight
Wanna Get Away Basic
The benefits include –
No refund rather the amount would be converted into credit .
Two checked bags permitted.
Last-minute changes/cancellation permitted for a fee
Earn 6 Rapid Rewards points per dollar per qualifying flight

Consider booking Southwest Airlines Business Select seats or Anytime if you value the flexibility. However, The prices are comparatively on a higher side that Anytime Fares or Wanna Get Away fares.
Nevertheless, choosing Business Select over the cheapest fare classes will earn you twice as many Rapid Rewards points. To make up for the disparity, however, the point value is by no means sufficient.
Think about the price of a one-way ticket from Houston to Chicago with Business Class. If you were to purchase your ticket in cash, you would receive the following number of Rapid Rewards points for each fare class:
You can also determine the worth of those points, which we estimates to be 1.4 cents each Southwest point:
| | | | |
| --- | --- | --- | --- |
| Fare class from Houston to Chicago | Cash price (in USD) | Rapid Rewards points earned | Approximate value of Rapid Rewards points earned (in USD) |
| Wanna Get Away | 68 | 408 | 6 |
| Anytime | 154 | 1232 | 18 |
| Business Select | 208 | 2496 | 28 |
In this case, a Business Select ticket costs 140 USD more than a Wanna Get Away ticket, but the value of the Rapid Rewards points obtained is $22 higher.
This mathematics is applicable to all routes and fares and is not specific to this booking example.
Now it's up to you to determine whether paying the extra money is worthwhile in exchange for things like priority boarding (for groups A1 through A15), a welcome drink, the option to receive a full refund rather than a credit, priority security, and simple cancellations or last-minute flight adjustments.
Southwest Business Select vs Anytime
We discovered that the average price difference between Business Select and Anytime flights is roughly 11.5%.
You can upgrade your ticket and receive priority boarding, access to Fly By lanes, and a free premium beverage. If you enjoy being the first to select your seat, skipping the hassle of checking in the day before, prefer priority lanes at check-in and security, and enjoy having a drink in the air, then the very little price difference between Business Select and Anytime prices is probably worthwhile.
Bottomline
The benefits of being among the first to board, easy flight modifications or cancellations, and a complimentary drink are just a few of the ways that Business Select can give passengers a more streamlined experience.
It's typically worthwhile to spend a little bit extra to have the complete Business Select experience.
You can book the top fare if you're torn between the Southwest Airlines business class versus Anytime flights. Also, if you don't mind earning additional Rapid Rewards points.
However, if you're looking for a truly first-class experience with a packed airport lounge, a comfortable seat, and a personal flight attendant, it might be wise to save your money to fly first class somewhere else and stick to booking a Wanna Get Away fare when flying the airlines.
Frequently Asked Questions (FAQs) – Business Select on Southwest
What does Business Select mean on Southwest?
The closest thing to first class on a Southwest flight is Business Select, which is not the same thing. It is the most expensive fare class and comes with benefits including guaranteed A1-A15 boarding locations. It includes access to expedited check-in and security lanes, as necessary.
Is Southwest Business Select worthwhile?
This is worthwhile if you'd otherwise pay for extras like a guaranteed A1-A15 seat. It's also worthwhile if you're planning to change or cancel your flight and would like a cash return.

It's often a better deal because you earn 12x points per dollar on such prices as opposed to 8x on Anytime fares.
What are the advantages of Business Select on Southwest?
The finest features of Business Select are an expedited earning rate, priority boarding, check-in, and security lanes (where applicable), and refundable pricing.
Does Southwest have business class?
The airline doesn't offer business or first-class seats. The more expensive flights do include a few extra benefits, such as bigger seats, extra legroom, priority boarding, last minute cancellation, and more.
Are Business Select seats bigger on Southwest?
No, unfortunately. The seat size is the same whether you are traveling on a Business Select, Anytime, Wanna Get Away, or Wanna Get Away Plus fare.
Is there First Class on Southwest?
No, there isn't first class on Southwest, and their business class isn't the same as first class on other carriers either.
How much is Business Select on Southwest?
Consider booking Business Select if you value that level of convenience and flexibility. You would be paying nearly 2-3x of Wanna Get Away Fares.