Vacation preparation might consume a significant amount of time and energy. Will it be simple to amend or reschedule your plans when something unexpected happens? Without a doubt, you can rely on the United flight change policy.
The change flight requests have been far less onerous as a result of changes taken during the coronavirus pandemic. Most fees for rescheduling the flight have been eliminated or reduced to a considerable amount by the airline.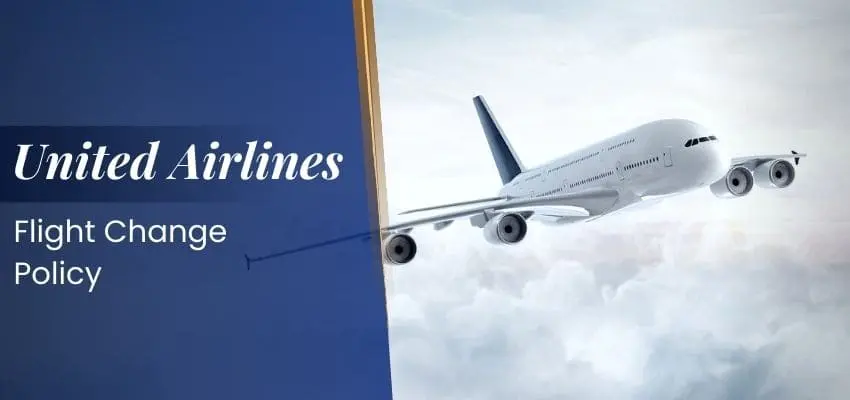 In this guide, you may learn more about flight changes, reschedule policy, change fee, and more.
Basic Guidelines to Change a Flight on United Airlines
The United Airlines flight change policy is rather easy going provided that you bought your ticket directly from the airline. There are a few crucial considerations to make:
All flight tickets can be rescheduled within 24 hours of purchase without a fee.
No United change flight fee would be applied if your itinerary includes the travel within the US, and Canada. This is not applicable to the Basic Economy fare.
You can cancel Basic economy fare, and exchange a flight for a travel credit.
The travel credit expires within 1 year from the date of issue.
You can change your flight as many times as you want as long as you pay the fare difference each time.
You don't have to book a new flight straight away if you're not sure about your travel plans. You can choose a flight credit, which you must use within a year of the date your original ticket was issued.
If your new flight is less expensive, you will receive a future flight credit for the difference if your fare restrictions allow.
There are no change fees if you are traveling on an award ticket for an Economy or Premium Economy flight. The flight must originate in the US.
If your travel credit was given for a flight that you reserved through a travel agency, you must use the credit through your travel agency.
If you take an earlier flight on the same day, there is no longer a standby fee.
MileagePlus Premier members can book a seat on an earlier flight for free.
The United Airlines change fees will still apply to group flights purchased through the airline's Group Desk.
United Airlines Flight Change within 24 Hours
The 24-hour change policy allows passengers to change the travel date/time/origin/destination within 24 hours from the date of purchase. Following are the important points to consider –
The flight must be operated by United Airlines.
No United airlines change fee would be charged. But fare difference may apply.
Except for Basic Economy, all tickets are subject to this regulation.
Flight Change Fees for United Airlines
Here is the overview of the United Airlines change flight fee for all ticket types, and class of service booked –
| | |
| --- | --- |
| Fare Type | Change Fee |
| Basic Economy tickets | Subject to the following change fee: 49.50 per one-way domestic flight USD 99.50 per one-way international flight |
| Non-refundable tickets | Not applicable |
| Refundable tickets | 100 USD each way |
| Award tickets | 60 USD each flight segment |
Fee For Basic Economy Fare
As per United flight change policy, the airline does not allow changes to a Basic Economy ticket. The best course of action would be to cancel within 24 hours (for free), then purchase a new ticket.
Alternately, you can choose to cancel your ticket and receive a flight credit in exchange for a cost of:
200 USD for a round-trip fare
100 USD for a one-way fare
Please note– The change fee would be applied per passenger.
Fee For Refundable Fares
A refundable ticket can now be changed without incurring any fees thanks to United Airlines flight change policy. But if there is a fare difference, you must pay it.
The Airlines will charge you: for a same-day change.
if you are a Silver-tier or general member, USD 75.
If you are a Gold, Platinum, or 1K member, the fee is USD 0
Fee For MileagePlus Award Tickets
The United change fees for award travel ticket has been eliminated for:
Renewing your deposit at least 31 days before your departure.
Travel originating in the US within 30 days of departure.
However, if a change is made to a non-US-originating international award travel ticket within 30 days before departure, you need to pay a fee. The airlines fee for the members include –
General members will pay USD 125.
Members of Premier Silver receive $100.
Members of Premier Gold can pay USD 75.
For Platinum Premier members, USD 50.
For Premier 1K members, there is no fee.
How to Change a Flight on United Airlines?
Passengers can make change to their United Airlines reservation online as well as over the phone –
United flight Changes over the Phone – To make changes to your flight, call the airlines Customer Service representative. Please note that depending on your ticket type, the change fee and the fare difference may apply.
Change United Flight Online – The steps to change the flight on paid and award tickets are now virtually the same. Once you login to your UA account portal at united.com, click on the 'My trips' link in the menu –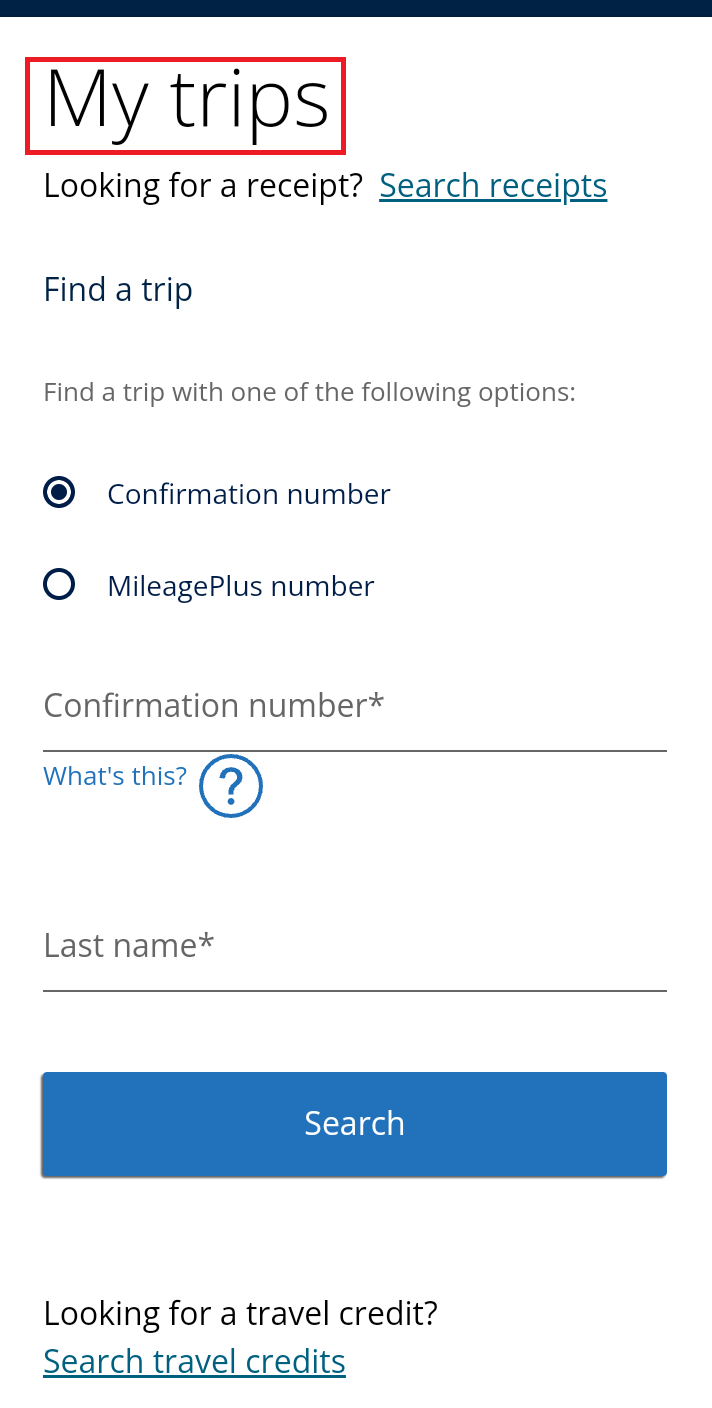 Access your flight booking by entering the six-digits confirmation number and the passenger's last name.
Select the flight segment that you would like to change.
Select the Change flight option, and then:

Change the time or date of your trip.
Change your destination.
Add a flight.
Remove a flight segment.

To select a new flight, select Continue.
Continue your booking to confirm your updated itinerary.
A confirmation email for the changed flight will be sent to you.
Flight Schedule Change on United Airlines
United Airlines schedule change policy is pretty straight forward but fairly restrictive.
The airline publishes the flight schedule 11 months in advance to offer passengers as much time as they need to plan their travel. The airline makes some changes once they release the flight schedules to account for modifications. These modifications may involve a few of the following:
Flight arrival or departure times being altered
Flight frequency changes
Routes being added or removed
A change in the aircraft's type
Ticket refunds – When a schedule change occurs, the airlines make every effort to offer you options that minimize the interference with your travel arrangements. If one of the following applies and the new flight alternatives are not suitable for you, you can request a refund.
Significant adjustments are made to the anticipated departure or arrival time.
You will either receive a full refund or the difference in ticket if the airline can't fit you into the same cabin as what you ordered.
How to Reschedule a Flight on United Airlines?
If your flight's schedule changes, you can choose a complementary alternative flight on a UA or Express flight. The flight must depart from the same place and within 24 hours after your original travel. All you have to do is find your flight in My Trips and choose another.
United Same Day Flight Change Policy
By the norms of airfare rules, United same day change policy is incredibly lax. The most important details are:
The flight must be operated and marketed by the UA
Award tickets are covered by the policy, but not basic economy fares or specific bulk, group, or consolidator tickets.
Beginning 24 hours before your intended departure, you may ask for a same-day change. If the new flight leaves within 24 hours of the time your request is made, you can switch to one that takes off the day before or the day following your original flight.
You may add or remove a link, but the origin and destination airports must stay the same.
If you check bags, you can switch flights the same day as long as you do it at least 60 minutes before the departure of your new trip.
Fee for Same Day Flight Change
For confirmed same-day flight adjustments, non-elite travelers must pay a 75 USD fee. Premier Silver, Premier Gold, Platinum, 1K, and Global Services elites can make same-day modifications for no additional cost, which is a valuable perk of even lower-tier status.
You must additionally pay the fare difference if your initial fare class is not available.
Same-day Changes vs Standby
As per United flight change policy, the main distinction between a same-day change and a standby flight is that a change made on the same day is a confirmed change, but a change made on a standby doesn't become effective until just before takeoff.
You keep your original ticket when standing by in case your preferred flight doesn't have seat availability.
The existing 75 USD confirmation fee for a standby seat will no longer apply as of January 1, 2021, making all passengers eligible for free standby.
How to Book a Standby Flight with United?
Flyers can add their names to the standby list for domestic flights up to 30 minutes before departure and up to one hour before departure for international flights via the airlines app, online, or at the airport.
Frequently Asked Questions – FAQs
What is United Airlines' procedure for changing a flight within a day?
As long as you bought your ticket at least 7 days before the scheduled departure date of your journey, the airline allows you to change your flight within 24 hours of booking. This is true for all tickets, even Basic Economy ones. No United change fees would be applicable.
With United Airlines, is it possible to adjust the travel time?
For domestic flights within the US  you are free to change your travel time (or date) as long as you pay the appropriate ticket difference.
What are United Airlines' international change fees?
The Airlines levies a change fee of 200 USD per passenger for international flights departing from the US. Passengers are still required to pay the relevant cost difference. No United change fee waiver would be applied, under any circumstances.
What rules does United Airlines have about date changes?
You can modify the date(s) of your flight and are subject to a change fee. Reservations made within 24 hours of purchase can request a waiver provided that the scheduled departure date must be booked at least 7 days in advance from the date of booking. 

A United change flight fee may apply for international itineraries that do not originate in the US and are not covered above.
What is the policy to change flight on United Airlines?
As per the United Airlines Flight Change Policy, the airline allows passengers to change their flights. They can alter the travel dates, time, point of origin & destination. Change fee would be levied under all circumstances.
Can I modify the destination of my United Airlines flight?
Yes, as long as you pay the fare difference and any change fees that may apply to your route as described above. You can request to change the origin as well as the destination point.
Can I make as many changes as I like to my United Airlines flight?
Yes, under the United flight change policy, you are permitted to make an unlimited number of modifications to any flight ticket. The price difference between the flights must be paid each time you make a modification, though.
Will you repay the difference if my new United Airlines flight is cheaper?
Depending on your price regulations, you might be eligible for a future flight credit if your new flight is less expensive. Otherwise, the fare difference will be forfeited.
What if I have a schedule change? Do I have to book a new flight straight away?
No, you're not required to. Without selecting a new flight straight away, you might change your flight. If your flight is canceled you'll receive a flight credit for the canceled flight up to 1 year from the day your original ticket was issued.
Does United have change fees for group reservations?
You will be charged a change fee if you booked a group reservation through the UA Group Desk. However, the change cost would be discounted for the passengers traveling in groups.
Do domestic and international Basic Economy tickets have change fees?
All international flights departing from the US as well as all flights between the US and Mexico, Puerto Rico, and the Caribbean levies a change fee of 200 USD per passenger. Basic Economy fare within the US would be charged 50 USD each way per passenger.
How often is it possible to change your United flight?
As long as you pay the difference in fare each time, you are free to change your flight as much as you wish.
Will I be reimbursed for the price difference if my new flight is less expensive?
Provided your new flight is less expensive, you will most likely obtain a future flight credit for the difference if the fare regulations of your ticket allow.
Does the flight change policy also apply to award tickets?
Most definitely. You will not be charged a flight change fee for an award travel ticket if you are traveling within the US.
Will there still be a change fee for a United award ticket?
You will be charged a fee for an award ticket only if you fly within 30 days on a domestic or international trip. The change fee varies with the tier status.
Will United Airlines continue to provide domestic tickets that are refundable?
Yes, United Airlines will continue to provide domestic tickets that are refundable. If you book your ticket online, you'll find them in the 'Flexible ticket' column.
Is joining the standby list for an earlier flight free?
Yes, you are free to request standby for an earlier flight. You will also need to wait in line if your itinerary includes a connecting flight.
Am I allowed to make a same-day flight change and confirm my seat for free?
Yes, you can. If you're a MileagePlus Premier member, you can request the United same day change for free. Passengers who purchased the flight booking need to pay 75 USD a same day change fee. Also, you must pay the fare difference if the same travel class is not available.
For both local and foreign group reservations, have change fees been waived?
No, change fees still apply to group fares reserved through United's Group Desk.
Can I modify a flight I purchased through a third party?
Even if you made your flight reservation through a third party, the airlines may still allow you to make changes. You might, however, be required to pay the relevant flight change fee. Before making a flight change with the airlines, always double-check your options with your original point of purchase.
Can you rebook a United flight that is non-refundable?
You can, indeed. The airlines no longer restrict a non-refundable ticket's flight for any alteration request. For Silver and regular members, however, same-day adjustments will result in a cost of USD 75. Gold and above level members won't be charged anything.
Can I modify a United Airlines flight that I've already purchased?
Yes, as long as you do it within 24 hours of purchasing your ticket for a trip departing at least 7 days in later, you can change any flight you've booked with United Airlines.
How much does it cost to change a flight?
According to the United flight change policy, if the passenger fails to make changes within the allotted time then they need to pay a change fee ranging from USD 50 to 200.
Can I change my United flight for free?
Yes, you can change the flight for free provided the reservation must be booked within 24 hours and the date of departure is booked at least 7 days ahead on the day of purchase.
Are United economy tickets changeable?
Except Basic Economy, all economy fares are eligible for changes up to 3 hours before the scheduled departure.
How to change return flights on United airlines?
Go to the United's website and navigate to the My Trip section, and

Enter the booking credential to access your reservation.
Select the return leg of the flight. Hit the 'change' button.
Enter the new return date, and choose the new flights.
Save the new flight, pay the required fee and the fare difference at the checkout page.
Confirm the changes.