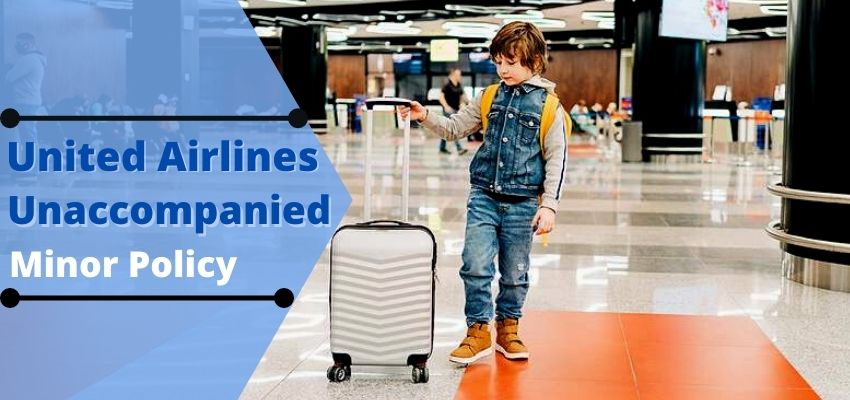 When it comes to ensuring the safety and comfort of young travelers flying alone, United Airlines takes great care. Whether they're headed to a summer camp, a sports tournament, or visiting a family member, United Airlines provides a reliable and secure travel experience for unaccompanied minors.
In this article, we will walk you through all the essential guidelines under United Airlines Unaccompanied Minor Policy. Not just that, we will also shed light on the restrictions, paperwork, and fees associated with the program, before you book a flight for your youngsters.
What are the United Unaccompanied Minor Policy Key Highlights?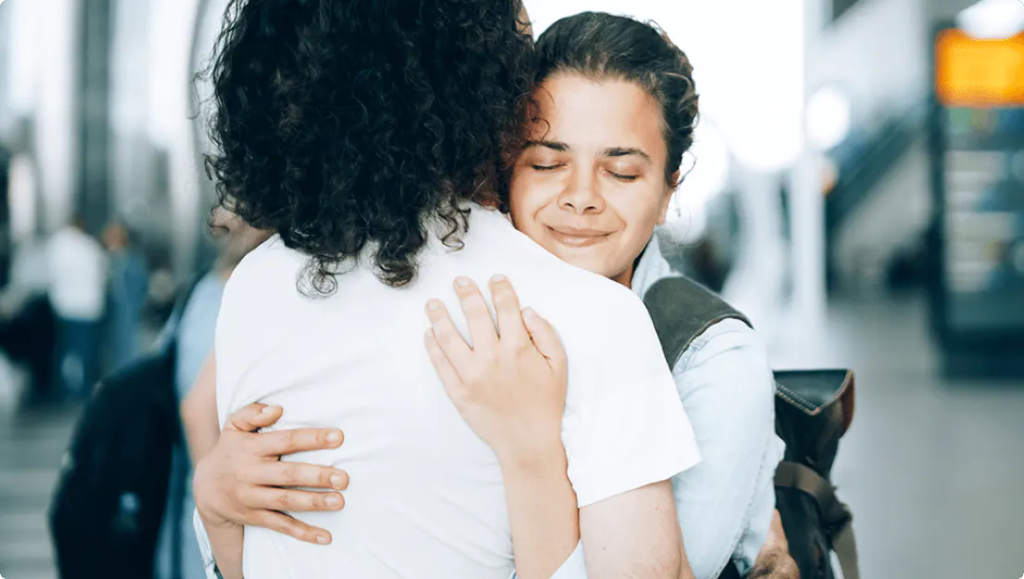 As per United Airlines unaccompanied minor policy, the following conditions may apply –
The United Airlines unaccompanied minor service is available on nonstop United and United Express flights.
However, this service is not applicable to codeshare or interline flight partners.
The United Airlines minor policy for unaccompanied travel is not applicable to any connecting flights.
Children under the age of 5 are not eligible to travel as unaccompanied minors, even if accompanied by an eligible minor.
Young adults between the ages of 15 and 17 can choose to travel alone on any United or United Express aircraft or opt for the unaccompanied minor service.
United Airlines charges a fee of $150 USD each way for two minors traveling together.
Parents and guardians are encouraged to familiarize themselves with the United Airlines Minor Travel Policy to ensure a smooth and worry-free travel experience for their children.
What are the UA Unaccompanied Minors Guideline to Travel in the Same Itinerary?
Here are the important points to consider when 2 or more unaccompanied minors traveling together
The age of the youngest child traveling together with other minors on the same booking is essential in determining the need for United Airlines unaccompanied minor service.
For instance, Even if the youngest traveler falls within the 5-14 years age range and the oldest is aged 15-17, the younger traveler will still be considered for United Airlines' unaccompanied minor service.
It is important to note that the unaccompanied minor fees apply to the youngest traveler.
Children under 5 years old must be accompanied by a passenger aged 18 or older.
If a 15-17-year-old decides to utilize the unaccompanied minor service and is accompanied by another minor, please ensure that both their flights are booked under the same reservation.
Booking flights together allows the combined United Airlines unaccompanied minor fee to be applied.
How to Book a Flight for Minors with United Airlines?
To begin, you can book a flight online as well as through the Customer Service Number. follow these steps for the flight reservation under United Unaccompanied minor service –
Start by opening your web browser and navigating to the official United Airlines website at www.united.com.
On the homepage, you will find a search box or a "Book" button. Click on it to begin the flight booking process. This is how your screen should be –
Fill in the required information, including the departure and arrival airports, travel dates, and the number of passengers. Indicate the number of minors traveling.
If you require additional options, such as non-stop flights or specific fare classes, you can click on "Advanced Search" to customize your search further. Otherwise, proceed to the next step.
A list of available flights will be displayed based on your entered criteria.
Review the options and choose the flight that best suits your needs and preferences.
Provide the necessary details for each passenger, including the minors traveling.
Ensure that you enter their correct ages to comply with United Airlines Airlines Minor Policy.
If you wish to choose specific seats for the minors, you can do so during this step.
Otherwise, United Airlines will automatically assign seats for them.
If you require any additional services, such as extra baggage or specific in-flight amenities, you can add them at this stage.
Take a moment to review all the entered information, including the flight details, passenger information, and any added services.
Proceed to the payment section and provide the necessary payment details to finalize your booking. Follow the prompts to complete the transaction.
After the payment is processed, you will receive a confirmation email or booking reference number.
Please note during the booking process, you will have the opportunity to provide details about the individuals who will drop off and pick up your children at the airport.
If you need to make changes to this information at a later time, simply give United Airlines a call, and they will assist you accordingly.
Over the phone – Begin by reaching out to United Airlines' dedicated customer service team. Go to the Help Centre Page and you will find the option like this –
Click on the 'Booking a new reservation tab'
Once you click this tab, you will find the number.
Once you get the number, follow these steps –
Clearly communicate to the customer service agent that you need to book a flight for minors.
Engage in a conversation with the agent to understand the specific requirements and options available for booking flights for minors.
Furnish the agent with the necessary passenger details, including the full names, ages, and any special considerations or requirements for the minors traveling.
Collaborate with the customer service agent to explore options/United flight change that best suit your needs. Discuss factors like preferred departure times, layovers, and other preferences.
Carefully review the booking details provided by the agent, ensuring accuracy and compliance with your requirements.
Provide the necessary payment details securely.
Once the booking is successfully processed, you will receive a confirmation email or itinerary from the customer service team.
Can You Provide a Checklist For United Unaccompanied Minor Travel?
From contact information to onboard entertainment, we cover everything you need to know to help your child with hassle-free travel –
Contact Information – Make a note of your child's phone number so you can easily communicate in case they need assistance or contact you upon arrival.
Airport Procedures -Brief your child on security procedures, the United Airlines check-in process, and locating the boarding gate. Encourage them to wait for the United staff to guide them off at every step of the journey.
Electronic Devices – If your child plans to bring electronic devices, ensure they are fully charged as charging facilities may not be available at the boarding area.
Entertainment – Encourage your child to pack games, books, or other activities to keep them occupied during the flight.
Arrival Time – Accompany your child to the airport and arrive at least 1 hour before the scheduled departure for domestic travel, and 3 hours before for international travel.
Check-In – Check-in must be completed at the airport counter. The online check-in facility is not available for unaccompanied minors.
Security Procedures – After check-in, parents/guardians will receive a gate pass for themselves to accompany the child through the gate.
In-Flight Meal – Your child will receive one complimentary menu item of their choice. Additional meals can be purchased. Packed food and snacks are also allowed.
By following this comprehensive checklist, you can help your child feel prepared and confident for their journey as an unaccompanied minor with United Airlines.
What are the Documents Required Under United Airlines Minor Travel Program?
The United Airlines ID requirements for minors required at the time of check-in –
Each minor traveler must have a valid form of identification, such as a passport or government-issued ID..
It is important to provide proof of age for each minor traveler. This can be in the form of a birth certificate.
If the minor is traveling without both parents or legal guardians, it may be necessary to provide a consent letter or affidavit signed by the absent parent(s) or legal guardian(s), granting permission for the child to travel.
United Airlines requires completion of specific forms for unaccompanied minors.
Please note in case of an international trip, additional travel documents may be required, such as visas or travel permits.
What are the Perks Offered By United Airlines Unaccompanied Minor Program?
United Airlines extends its unaccompanied minor service to provide a safe and enjoyable travel experience for children aged 5 to 14 who are traveling alone.
Additionally, children between the ages of 15 and 17 can also opt for this service.
This section outlines the perks and requirements offered to unaccompanied minors by United Airlines, ensuring a smooth journey for young travelers.
Complimentary snacks and refreshments are provided to ensure the young travelers' comfort and satisfaction.
Priority boarding
How much is the United Airlines Unaccompanied Minor Fees?
The said service is subject to a United Airlines unaccompanied minor fee. Below is the overview –
When it comes to planning a solo journey for your child, choosing the right means of transportation can be a significant concern. If you prioritize convenience and safety, signing up for the United Airlines unaccompanied minor travel program is an excellent choice.
Frequently Asked Questions – FAQs
How old do you have to be to fly alone on United?
United Airlines allows unaccompanied minors to travel alone starting from the age of 5 years old.
How old do you have to be to fly United alone?
Children between the ages of 5 and 14 are generally required to use the United Airlines unaccompanied minor service when traveling alone.
Can a 14/15/16/17-year-old fly alone on United Airlines?
Yes, 14, 15, 16, and 17-year-olds are permitted to fly alone on United Airlines.
How much is United Airlines' unaccompanied minor fee?
The fee for the United Airlines unaccompanied minor service is 150 USD per passenger. 

Do minors need ID to fly United Airlines?

Yes, minors traveling alone on United Airlines are required to carry proper identification.

Does United Airlines allow unaccompanied minors?
Yes, United Airlines has a dedicated unaccompanied minor service to ensure the safety and well-being of children traveling alone.
Do United Airlines require ID for minors?
United Airlines travel documents for minors would not be mandatory for children aged between 5 and 14 and are not required to carry one during travel. However, they must carry some form of identification.   
Can a minor fly alone on United Airlines?
As per the United Airlines minor policy, passengers between 5 and 14 years of age can fly alone and are subject to the unaccompanied minor fee in addition to the ticketed fare. 
How to book a flight for a minor with United Airlines?
You can book travel for the unaccompanied minor online via united.com or by calling the airline's executive at the United Airlines customer service phone number. Reservations booked over the phone may incur a handling fee of 25 USD on top of the airfare and the United unaccompanied minor fee. 
What information do I need to provide when my child travels alone?
In order to accept an unaccompanied minor for travel, the airline requires the following information in addition to the information received during the booking process:
The person's full name, contact number, and the address of who is checking in the child at the departure airport.
Same person's information as above who would be greeting the child at the arrival airport. 
Can I book an international flight for a kid traveling unaccompanied?
Unaccompanied minors are welcome to go to any of our international destinations provided that the flight must be direct and must not involve the transfer of planes or airports. 
Where do I drop off my child at the airport?
Please go to the United check-in counter when you arrive at the airport. An airline executive will guide you on whether you can take your child to the departure gate on your own or if they will need to be accompanied by a flight attendant. 
My child is on medication and he is flying alone. How can it be handled?
United Airlines representatives are not allowed to be given any medication to the passenger. Please check with your doctor before booking your flight if your child has a medical condition that requires medication. They may advise delaying travel until the medication is no longer required, or they may be able to suggest a different dosage on the day of travel so that medication is not required during the trip.
How much does United charge for unaccompanied minors?
A fee of 150 USD each way would be charged for two minors flying alone.  This would be charged on top of the ticketed fare. 
What will be unaccompanied minor fees when there are multiple kids involved and flying together on the same booking?
A service charge of 150 USD each way is added to the ticket price for every two minors traveling alone.
My child's age is 16 years. Can she use the United unaccompanied minor service?
Young adults between the ages of 15 and 17 can fly alone on any United or United Express aircraft or use the United Airlines unaccompanied minor service. An unaccompanied minor fee of 150 USD each way will be charged. 
How to pick up unaccompanied minors at the airport if flying with United Airlines?
An airline representative will accompany the child and take them to the greeting parents or guardians once the flight has arrived. Parents or guardians need to obtain a gate pass at the United ticket counter in order to pass through the security gate to meet their child. Remember that the greeting parent/guardian will need to provide a government-issued ID to the airline's representative.